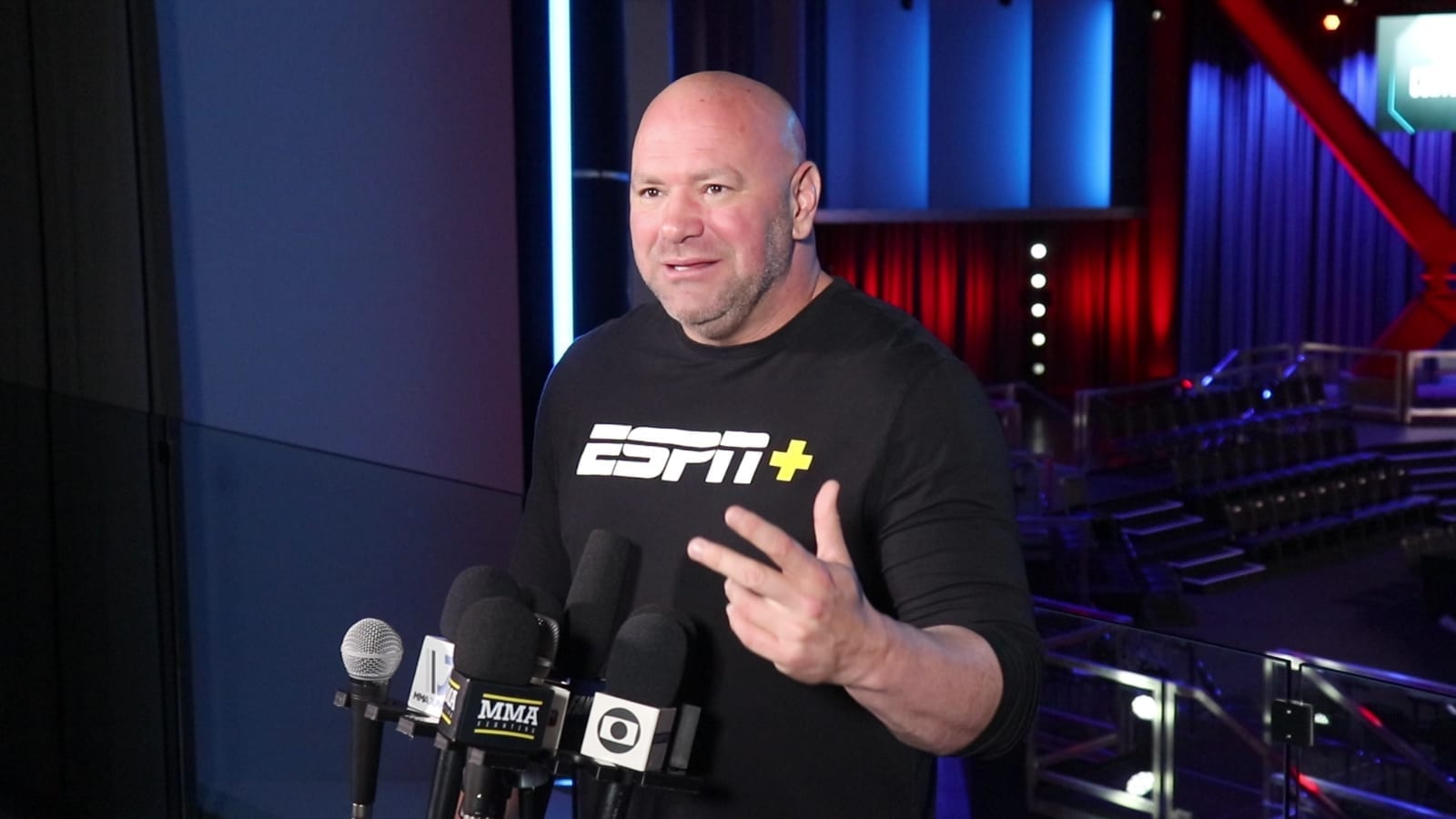 As a veteran of the game, Urijah Faber is fully aware that if you don't ask in mixed martial arts, you usually don't get.
So, when he defeated Ricky Simon in his return to the cage from retirement, he made sure to call out the biggest name he possibly could in Henry Cejudo as soon as there was a microphone in his face. Since then, Cejudo and Faber have both gone back and forth on social media, apparently interested in drubbing up some attention on a potential bantamweight title fight.
But, while UFC president Dana White was impressed with Faber's ability at 40-years old, he's not quite ready to sign off on a title shot for The California Kid just yet.
"He looked good man," White said, speaking with TMZ Sports. "Obviously not just who he beat but how he beat him and how he did it. He looked incredible. In his hometown that night. He was giving me shit after because I did say he was old. He looked good, I don't know [what's next]. Cejudo's hurt. I got to see what's next for Henry Cejudo. You don't know what fights you can make before everyone's healthy and back, so we'll see what happens when Cejudo gets back here."
"Listen, he proved to me that he wasn't too old. He just beat a real guy in devastating fashion so, he's obviously not too old. We'll see what happens."
Instead of a fight with Faber, White would rather see Cejudo drop back to 125-pounds and defend his title there as he continues to prove he can be a success at both weights. And while White might now know who Cejudo should fight at 135-pounds next, he has a name ready to go for flyweight.
"You'd have to look at Joe [Benavidez]," White said. "Next, he should defend (the 125-pound) title. So he would go to 125, defend that title, then we would decide who he would fight next [at bantamweight]. … I think that as long as Cejudo is willing to defend both titles, I think he's the guy that could carry both [divisions]."
–
Comments
comments