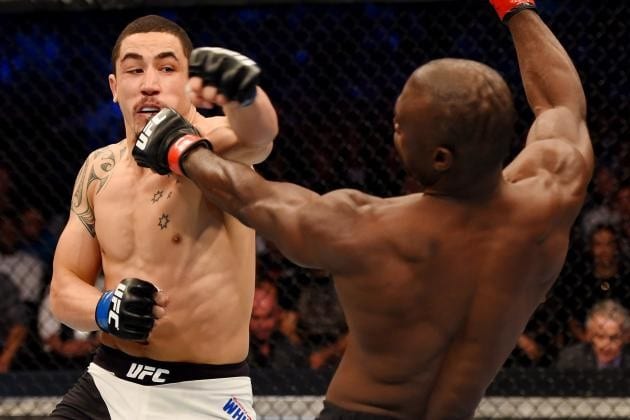 The path to the a middleweight title shot continues to be a winding one for Yoel Romero. 
The Cuban Olympian was thought to be the undisputed #1 contender to Michael Bisping's 185-pound title when he delivered a torpedo-like knee to Chris Weidman's dome at UFC 205 last November, until Georges St-Pierre's return placed a rather large wrench in the cogs.
GSP, the longtime welterweight champion, opted to return in a division north from where he spent the vast majority of his career and was immediately placed in title contention. His standing in the sport (along with Bisping's desire for a 'money fight') persuaded the UFC to delay Romero's title aspirations in favour of a St-Pierre vs. Bisping match-up.
However, as we've learned many times, things move quickly in MMA. St-Pierre, it turns out, won't be ready for a return to the cage until sometime around October but instead of this news clearing a path for Yoel Romero's title shot, Bisping announced he has suffered a knee injury and won't be able to compete for a few months.
So, what now? Well, according to Dana White, it's good news for Robert Whittaker. The Australian middleweight has won seven straight bouts in the octagon, including a hugely impressive knockout of Ronaldo 'Jacare' Souza in his last fight, and White says that he is considering making an interim title bout between Whittaker and Yoel Romero.
"We're trying to put together that Bisping-Romero fight," White said to ESPN.com. "If [Bisping] can't fight this summer, we'll probably create an interim title between Romero and Robert Whittaker."
While both fighters would presumably welcome the prospect of a shot at temporary UFC gold, the interim title could further muddy the waters inside the already murky middleweight fold.
Comments
comments