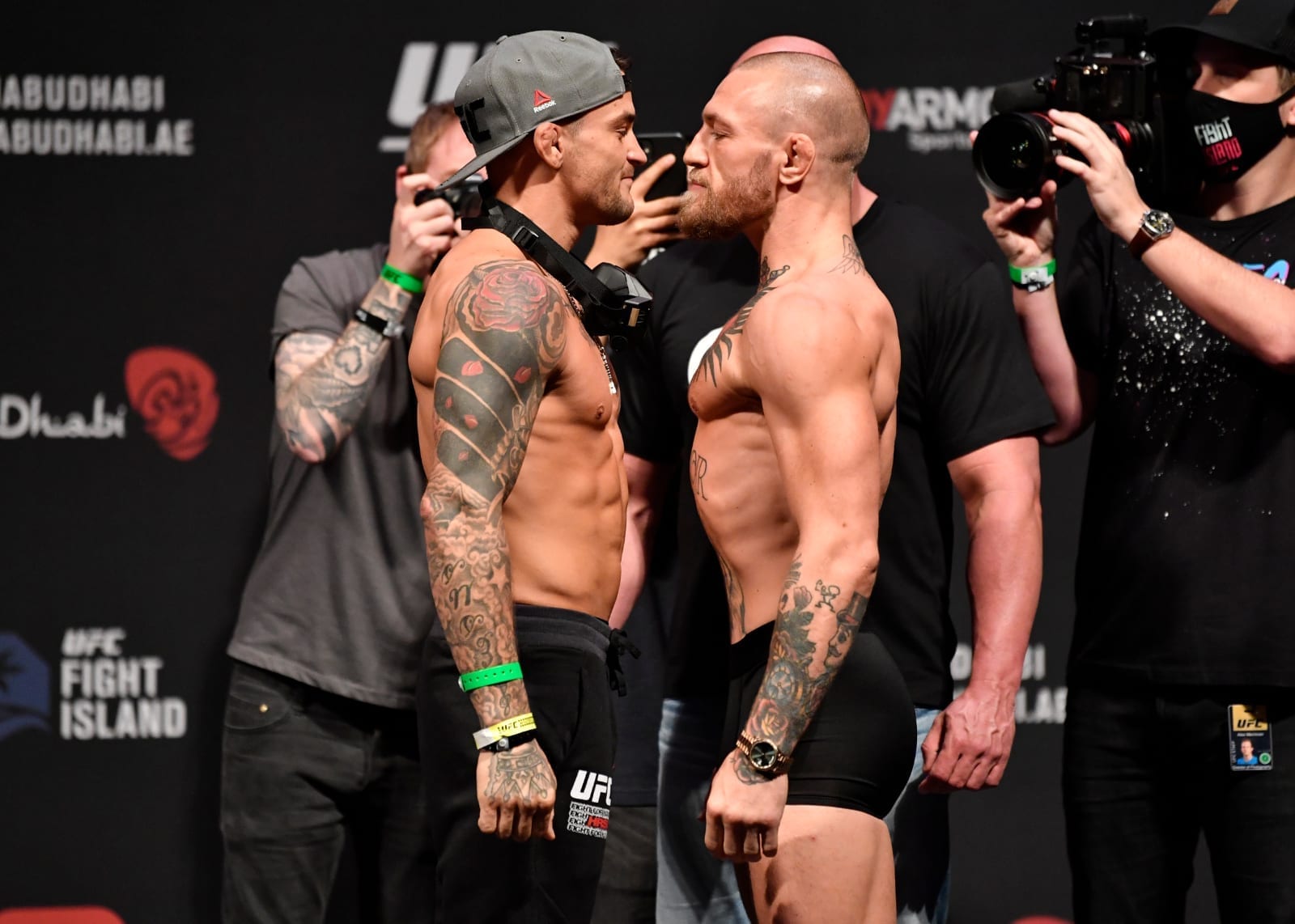 Dana White says Conor McGregor wants the trilogy with Dustin Poirier, and says that's what the promotion will likely do next.
McGregor and Poirier currently have one victory each, with the two last meeting in January. While Poirier won that contest, McGregor immediately stated his interest in a rematch, and appears to be training already as negotiations continue.
"100 percent [he wants the rematch]," White said, speaking to ESPN. "He's completely obsessed with the rematch now and wants the fight back. What's fun for us, being the fans, if you look at the number one ranked guy in the world, Dustin Poirier, all the way down to number seven, who I think is Rafael Dos Anjos — the fights that can be made to find out who becomes the next champion are unbelievable.
"We're in for some incredible fights to find out which two of these guys from one to seven will square off to become the next world champion."
White also confirmed that, while there had been challenges from the likes of Nate Diaz, McGregor and Poirier were both in for number three.
"When you have two guys, Dustin who's the number one guy in the world and a guy like Conor, and they both want it that badly, you do it. You do it," he said. "These guys are going to all fight it out and we're going to narrow it down to the two guys who will fight for the title."
Comments
comments