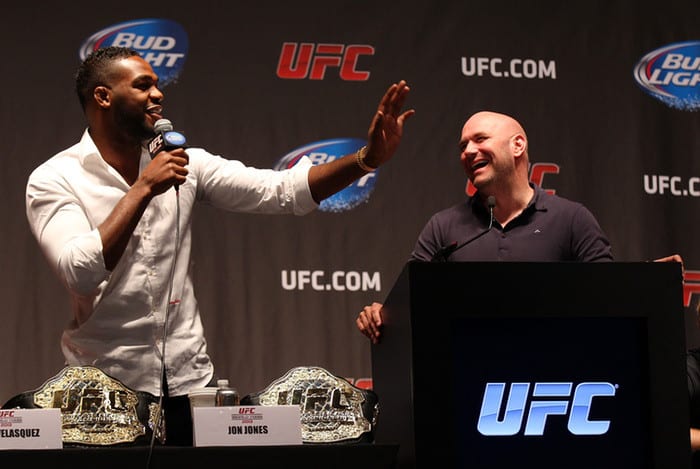 Dana White has enjoyed the bitter back and forth between middleweight champion Israel Adesanya and Jon Jones, and now believes a fight between the two could be huge.
Adesanya and Jones have long had a rivalry, with the pair being linked for a fight since Adesanya fought for the 185-pound title last year. While the two aren't in the same division, fans have been excited by the prospect of a meeting due to their apparent disregard for the other.
Certainly White feels the same.
"That's the fight to make, 100 percent," White said, speaking to UFC Arabia. "I think that a fight between those two is massive."
That said, the UFC president says it's not up to him but rather the fighters about their next move.
"It doesn't depend on what I want; it depends on what they want to do," White said. "Adesanya is a champ. He's really coming into his own, and you can tell he knows this is his house, and he comes and acts like it. I think he wants the winner of Whittaker and Cannonier, and then we'll see what happens after that."
For Adesanya, he's repeatedly said he's wanted to clean out his own division before moving up in weight to potentially meet Jones, while Jones is currently in the midst of an apparent move to heavyweight. Perhaps White, and the fight, will make them both change their plans.
Comments
comments