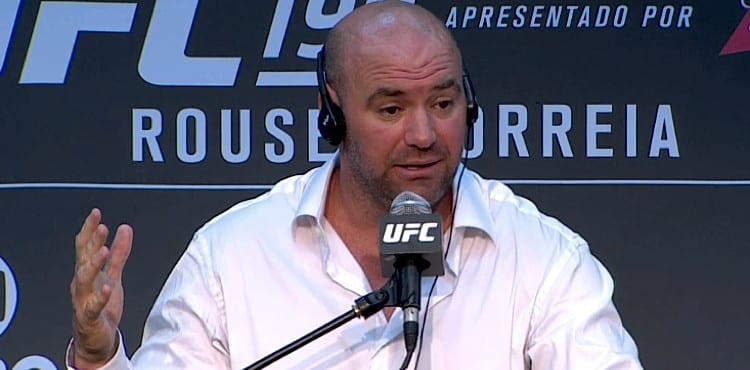 UFC president Dana White believes Cris Cyborg isn't interested in rematching Amanda Nunes, and he's not afraid to say it publicly.
White was speaking with TMZ Sports about a number of subjects when he was asked who Amanda Nunes could most likely be matched up with on her next time out after a stunning KO win over Holly Holm earlier this month.
According to White, Nunes has requested a second contest with Cyborg, whom she knocked out in December of last year, but so far the negotiations haven't gotten very far.
"She wants Cyborg," White said. "She wants the Cyborg fight. I don't think Cyborg wants that fight. I think it's pretty obvious why she wouldn't want that fight: it's not a good fight for her. It's a bad fight for her, and I get it."
Both White and Nunes have publicly claimed Cyborg has declined the rematch, while Cyborg — who is still considered one of the greatest female fighters of all time — suggests that's not the case. She meets Felicia Spencer this Saturday night in Edmonton at UFC 240.
White believes Cyborg's reluctance to fight Nunes stems from a desire to not suffer another defeat on her storied record.
"I don't think she's afraid," White said. "She's been fighting for a long time and I think she's at the point where she's afraid to lose again. Losing again isn't something she's interested in.
"She doesn't want to fight her. Amanda wants it, we want it, she doesn't want it."
–
Comments
comments