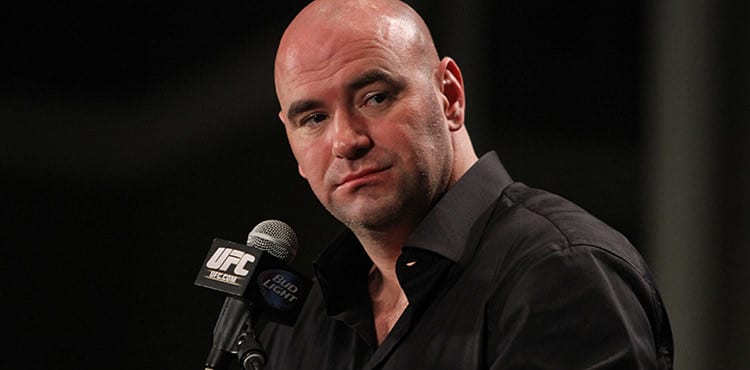 While UFC president Dana White isn't necessarily furious with Amanda Nunes, he appears to be less than impressed with his women's bantamweight champion.
Nunes made headlines yesterday when just hours ahead of her main event with Valentina Shevchenko, she withdrew from the contest, citing issues with her weight cut. According to White, however, UFC doctors checked in with the hospitalised Nunes ahead of the events start, and found no physical condition that would keep her from competing.
"I asked the doctors what's wrong with her," White said at the post-fight press conference. "She was medically cleared. She was physically OK, they found nothing wrong with her, but she didn't feel right.
Sorry to all my true fans. The fight will be rescheduled and I will be back at 100%. 🦁 Essa luta vai ser remarcada e estarei 100% pic.twitter.com/8WEttqMUgM

— Amanda Nunes (@Amanda_Leoa) July 9, 2017
"It's not like she was like 'I'm absolutely refusing to fight,'" he continued. "She said 'I don't feel right, I don't feel good.' I think that it was 90 percent mental and maybe 10 percent physical, I think a lot of fighters have had times where they don't feel right."
And, while White knows that last minute fight changes happen, he's not sure he's ever seen something quite like UFC 213.
"These situations arise all the time," White later added. "I don't think we've ever had a situation like today, though, where she was physically capable of fighting."
"I won't do that again. I won't headline with that title again."
Comments
comments