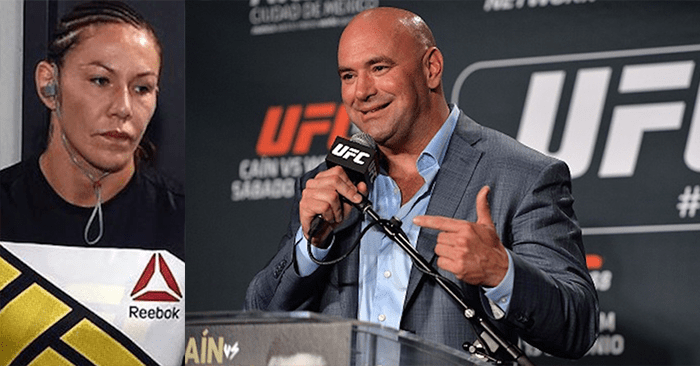 Yesterday, there was plenty of talk about Cris Cyborg's next oppponent. Today, UFC president Dana White has continued the chatter, but decided to insert a new name into the mix.
While it had seemed most likely that Cyborg's next opponent at 145-pounds would be Megan Anderson — often cited as one of the few natural 145-pound women in the MMA world — and that both women were on board with the idea, White himself has other ideas.
Speaking in a long ranging interview with Yahoo Sport's Kevin Iole, White revealed that he wants the next contender to fight Cyborg to be UFC bantamweight champion Amanda Nunes.
"Amanda Nunes wants to fight her," White said. "Amanda Nunes wants to fight Cyborg. That is the fight to make, and that is the fight I will make. That's the fight. Amanda Nunes is a big, strong, powerful puncher. I think she matches up very well with Cyborg too, and I think that's a fun fight.
"That's the fight to make."
It perhaps shouldn't be as surprising as it is. Prior to UFC 219, Nunes' team had revealed she was interested in facing the winner, but with a historical reluctance amongst Brazilian fighters to meet in the cage, many suspected that was an interest in Holm, not Cyborg.
Instead, White fully intends to take the 135-pound champion at her word, and looks to put the fight together as soon as they can.
"Cyborg wants to fight so we'll get her a fight as soon as we can get it done. As soon as Amanda can prepare and get ready for this fight, we're ready to roll."
Comments
comments