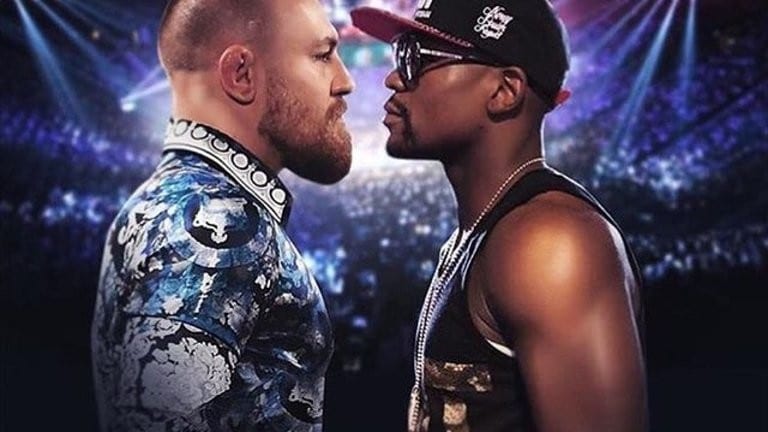 When rumours first emerged of a potential boxing match between Conor McGregor and Floyd Mayweather, most observers claimed that the fight could never happen. Since then, the roadblocks standing in the way of the bout have slowly been removed one by one.
Speaking at the post-fight media conference following last night's UFC 210 in Buffalo, New York, UFC president Dana White, at one time apparently a staunch critic of the fight, appears to have given his blessing to make the fight.
Asked by MMAFighting.com's Ariel Helwani for an update as to the status of the so-called 'Billion Dollar Fight', White said that he thinks the bout will go ahead.
"I see this fight happening", he said. "Conor wants it and Floyd wants it. And I've said many times, Conor's done a lot. He's stepped up in big fights for this company and for me and for Lorenzo (Fertitta). I can't deny him this fight."
White stressed that there is a long road of negotiations ahead before any contracts are signed but did address some of the erroneous reports which have appeared in the media, apparently the words of members of Team Mayweather, and he did so in typical Dana White fashion.
"What I would like to clarify is all the bullshit about the 80/20 split. Jeff Mayweather? Come on, Jeff. Me and Jeff go way back. Are you the spokesman now for fucking Team Mayweather? Bob Arum, you piece of shit. Fuck you too. What do they know about this fight? You know what they know about this fight? Nothing. Believe me, we have to have preliminary talks with Conor and I'm in a good place with Conor. We're going to meet in New York when he has his baby."
Comments
comments