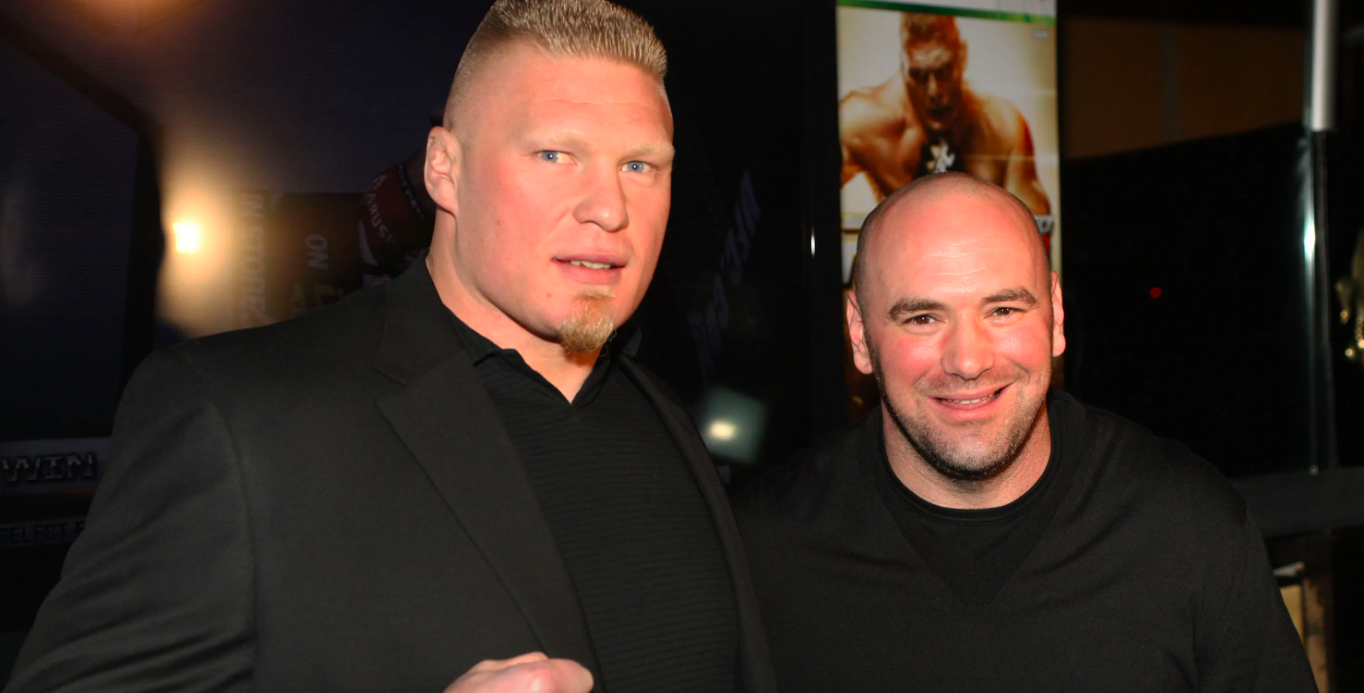 The UFC is looking to stack the deck for its UFC 300 card — but don't hold your breath for some of the organisation's alums to be involved.
No firm date or location for the card has yet been announced, though reports indicate that it is likely to take place in Las Vegas sometime in April. And while the event is likely to feature several of the biggest names currently under contract with the promotion, it is safe to say that Brock Lesnar and Ronda Rousey, former UFC champions who have most recently made their livings in a WWE ring, won't be on hand to compete.
"I get why everybody asks," Dana White said of the Lesnar/Rousey rumours to Yahoo! Sports. "I love that everybody loves them like that, and with so much passion. I do, too. But they're definitely not coming back for UFC 300.
"I always had an incredible working relationship with Brock Lesnar. It's funny to say this because he's such a grouchy dude, but I consider Brock Lesnar a friend.
"I absolutely love Ronda Rousey. She's one of the greatest athletes I've ever worked with. She's a pioneer, an inspirational figure for women, and an all-around badass for UFC," White said, adding that his current focus is squarely on this weekend's UFC 295 event in New York's Madison Square Garden.
Lesnar and Rousey are two of the biggest draws in UFC history, perhaps second and third to Conor McGregor in the all-time UFC stakes. But if White is looking to make the biggest possible impact atop the historic fight card, perhaps it will be McGregor to whom he turns after the Dubliner indicated on social media that April is the most realistic timetable for his return to the cage.
Comments
comments