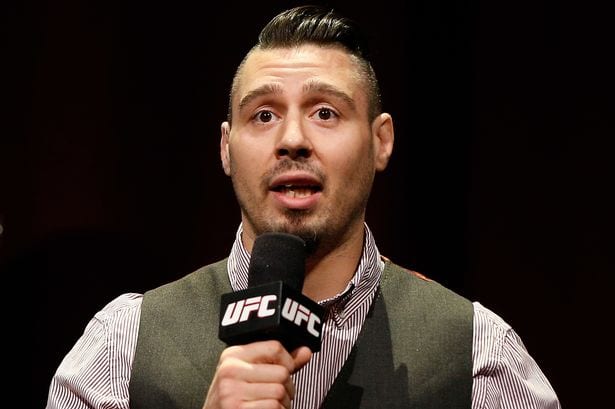 It's all but confirmed that Dan Hardy is ready to step back into the UFC Octagon. All that remains toe be seen is who will be standing opposite him when the time comes.
The former welterweight contender recently confirmed he had started his USADA testing ahead of a return, and has even speculated at a move down in weight to 155-pounds. What he hadn't confirmed until now, however, is that any comeback will likely be a short affair, and speaking at a UFC Q&A session over the weekend, Hardy stated that it's more likely than not going to be a one-and-done occasion.
"For me, more than anything, it's about the venue," Hardy said. "I'd like to fight at the right venue with the right opponent. I'm in no real rush, the likelihood is I'm only going to have one more fight. And the truth is I feel I serve the sport better now as an analyst than as a fighter. As a fighter, it was fun, but it's very selfish for me to be a fighter. In my opinion, if the sport is going to continue to grow and we're going to get rid of all the opposition towards mixed martial arts from the uneducated people, we need to educate them."
All in all, it appears any future Hardy fight lives to serve one purpose — to give the Englishman one last goodbye in front of the fans, and to allow him to compete one last time after a medical condition forced him to step away from fighting.
"I'm not interested in the belt or the rankings anymore," he said. "If I was stepping back in, it would be purely for the love of martial arts. I'm not interested in trying to knock out any contenders or anything like that. As fun as it would be to get the gold for the one time, I'm past the point of investing my life into the sport."
Comments
comments