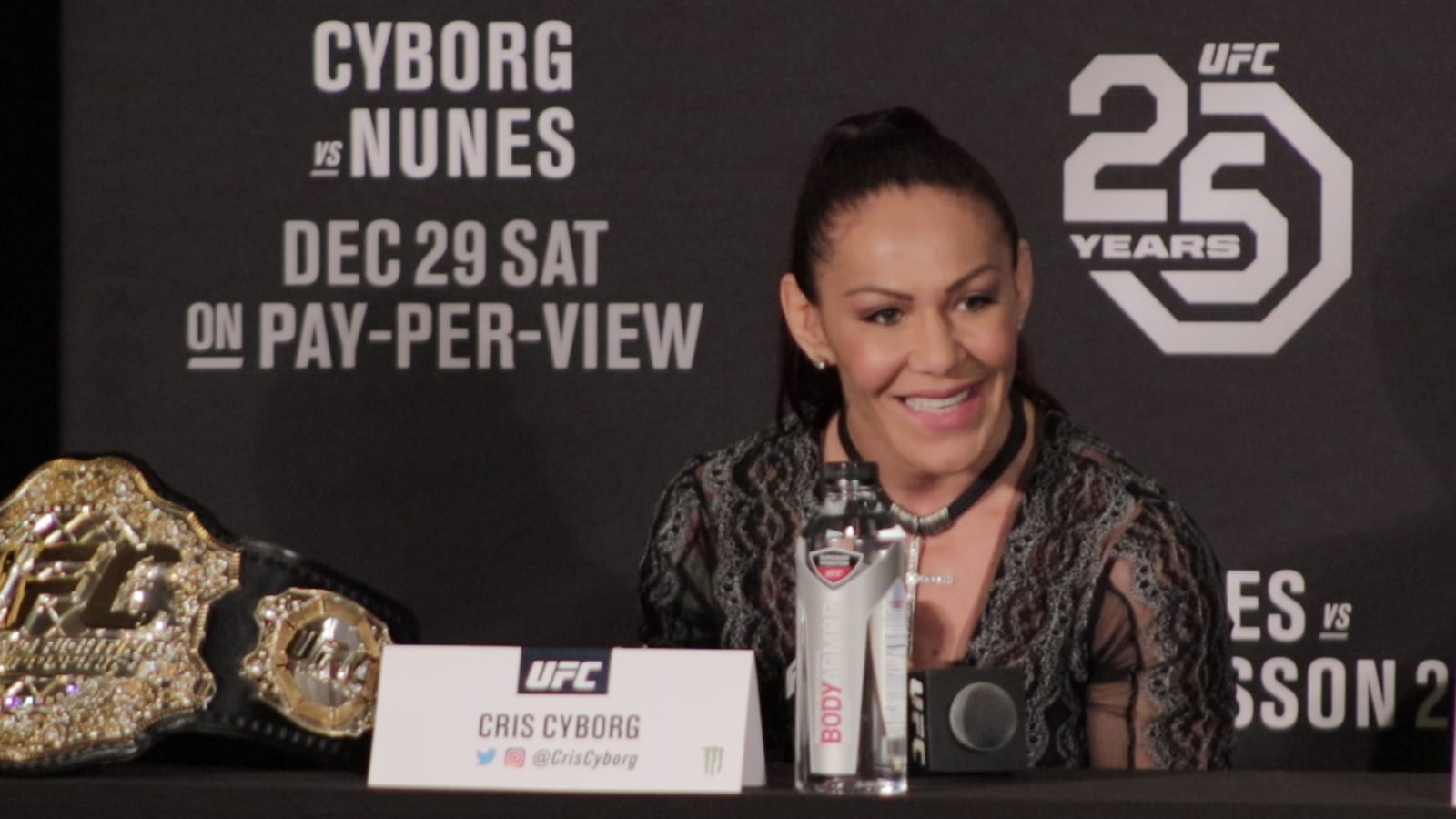 Cris Cyborg and the UFC have never had the best of relationships, and it's quite possible their time together is drawing to a close.
Cyborg, who has found herself in yet another disagreement with UFC boss Dana White after the promoter suggested she was avoiding a rematch with Amanda Nunes, is set to meet Felicia Spencer at UFC 240 later this year. It'll be the last fight on her contract, and she fully intends on testing her value in the marketplace once the contest is complete.
"I want to see other promoters, see how much value I have," Cyborg said, speaking on the Ariel Helwani MMA Show. "I think it's cool to see that before you can hear anything [about] that you don't have value. Let's see. Let's see what another promoter has to say."
Technically, the UFC has rights to a window of time after her contract ends in which they are able to try and negotiate a new deal before the former champion can talk to other companies. In her eyes, she's happy to wait out that period so she can be sure she's getting fairly rewarded for her abilities.
At the UFC 238 post fight press conference on Saturday, White revealed the promotion would like to see a second fight between Cyborg and Nunes at some point in the future, but that Cyborg was turning down the contest. Cyborg immediately refuted those claims, saying she'd asked for an immediate second go of things, pointing at her incredible record as justification.
Comments
comments