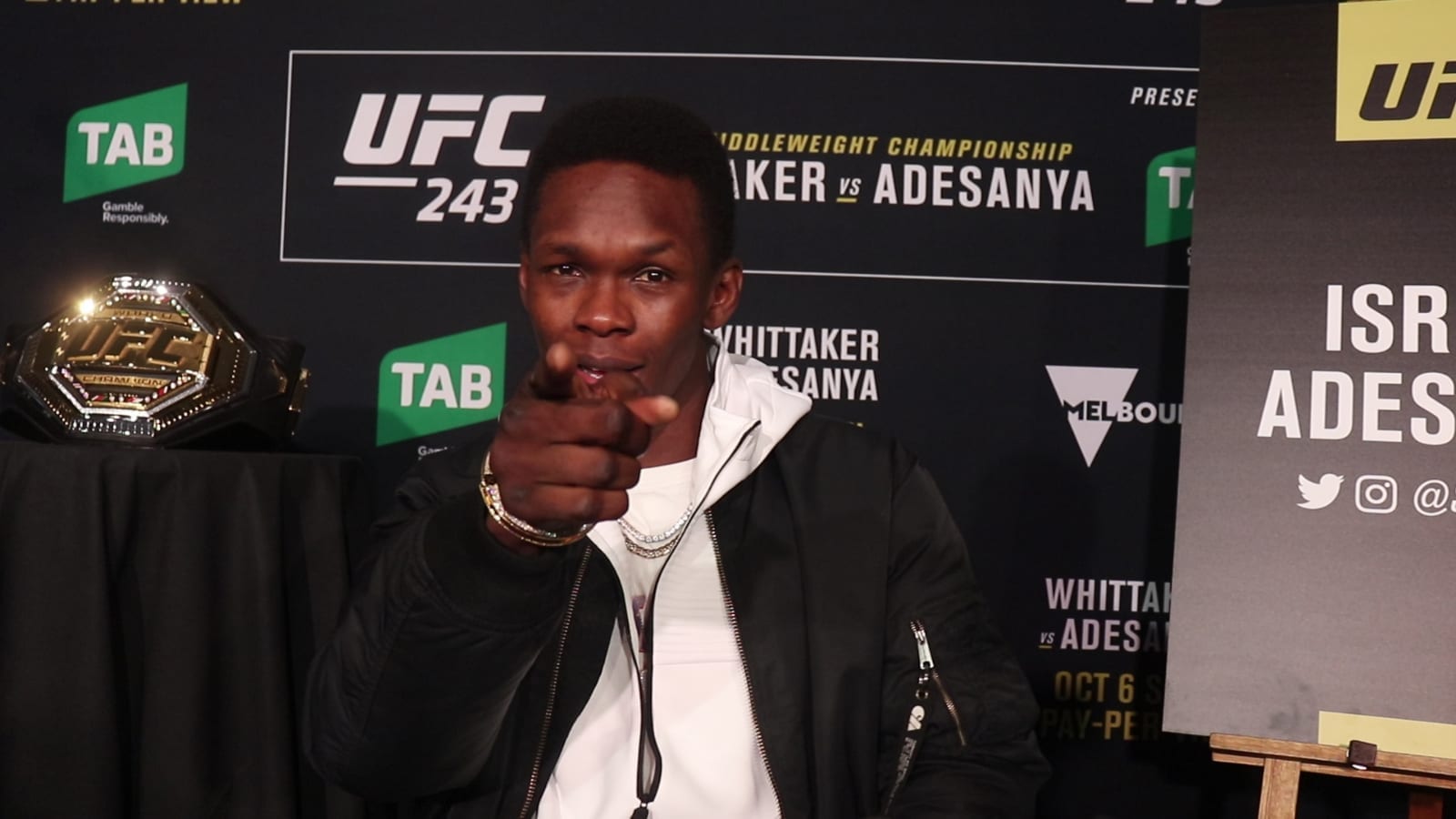 UFC middleweight champion Israel Adesanya has his own theories about the furore which immediately followed his UFC 253 main event win against Paulo Costa.
You will no doubt recall that, when the fight was called off in the second round, Adesanya opted to perform what can only really be described as an 'air hump' from behind the prone Costa. The Brazilian didn't see the action at the time but reacted in fury the following day when he saw the action on social media.
Adesanya, though, doesn't know what all the fuss is about.
"I couldn't give a f**k what they think to be honest," he said to MMA Fighting. "I didn't even think about it. I didn't even plan it. It was just justified. Like you know when you're on 'Call of Duty' and you smoke someone with a head shot and then you go over them and then press circle, down, up, down, up, kind of tea bag them. That's kind of what I did.
"What it is, is homophobia. People are just mad 'why are you doing that, you're not a man' cause they feel inadequate. Questioning their own sexuality."
What's more, Adesanya states that Costa doesn't have any solid footing from which to complain considering some of the things he said of him in the lead-up to the fight.
"Dude said so much sh*t to me leading up to the fight, insulted me in so many different ways," Adesanya said. "That was pretty much a second after the fight was over and you expect me to be gracious? Are you f**king kidding me?
"I was gracious when I walked up to him and said 'are you going to shake my hand?' and he shook my hand and I said good fight, thank you. Thank you for the game. I was gracious when I secretly DM'd him and checked 'how's your leg?' I just wanted to check on him.
"I told him on the DM, you were disrespectful, so I have to be disrespectful back. If you were respectful, then I'd be respectful but I have to make an example out of you. I let him know in the DM then he put out the video saying 'oh I want to kill you, I want to kill you.' Then I f**king released the DM's saying look this is what happened when I DM'd him."
So, Adesanya's stance on matters like this is a simple one: treat him how you want to be treated back.
"I'm not an asshole," Adesanya said. "But if you're an asshole to me, oh boy, I can give it right back."
Comments
comments