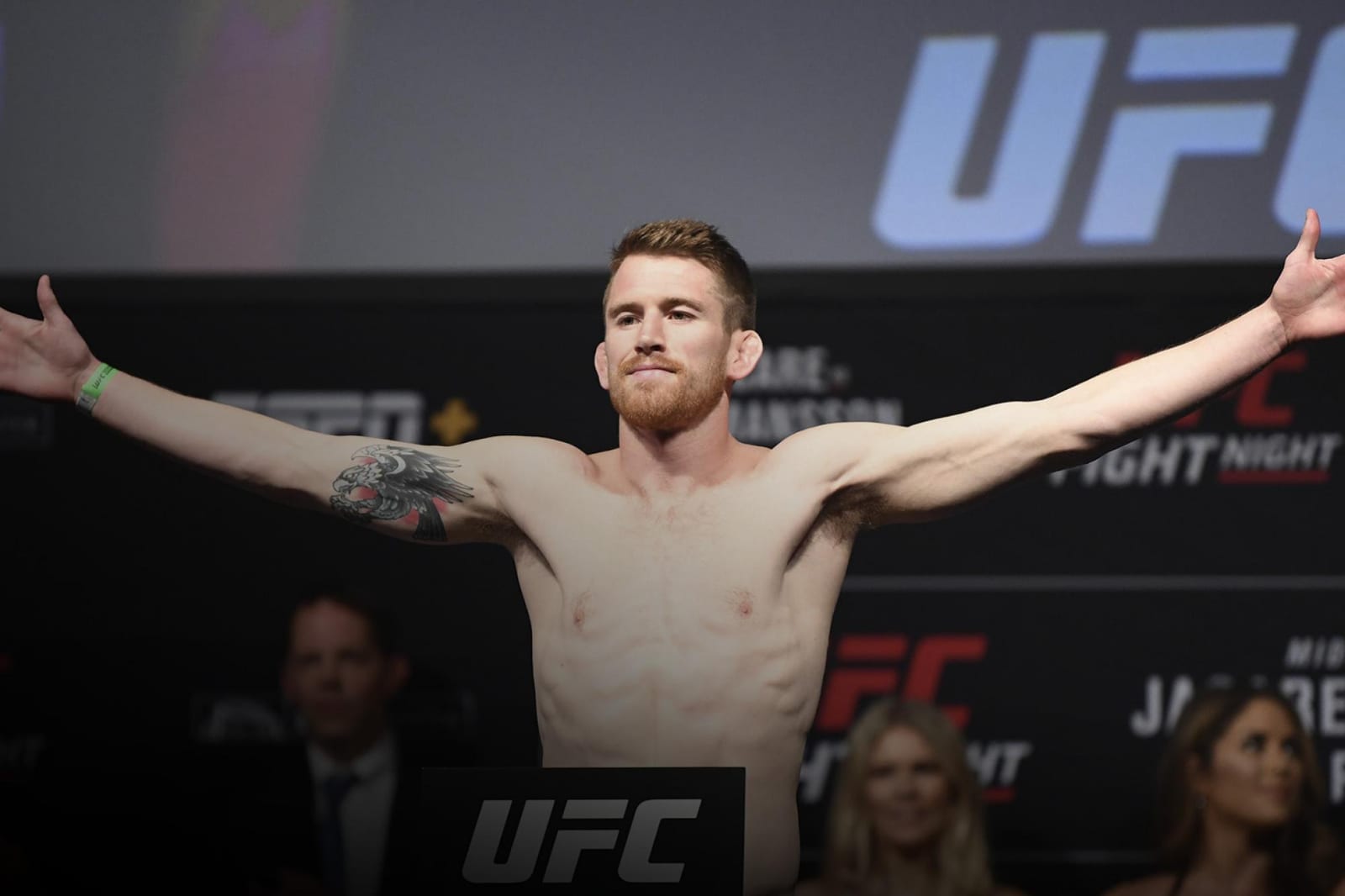 Cory Sandhagen couldn't have been more emphatic in stating his case for a world title bout int he UFC's bantamweight division after becoming just the third man to finish Frankie Edgar inside the distance in Las Vegas Saturday night.
Sandhagen landed the torpedo-like technique barely 30 seconds into the first round, sending Edgar tumbling face first to the canvas handing Edgar the third defeat in his last four fights. It was a performance, Sandhagen said later, that should ensure him a title bout against the victor of the upcoming world title bout between champion Petr Yan and Aljamain Sterling — so long as the returning T.J. Dillashaw doesn't complicate matters.
"I'm a different monster than before I fought Aljamain Sterling," Sandhagen said afterwards of his sole UFC defeat to date. "He taught me some lessons. I know [Petr] Yan has been talking about fighting T.J. [Dillashaw] after [he fights Aljamain Sterling at UFC 259], and that's if he even wins that fight. That's garbage to me.
View this post on Instagram
"Fight me, I'm the toughest guy next to Aljamain. If Aljamain wins, I owe him a nap. He's gonna get that nap. The winner of those two gets knocked out by me in July."
Few could deny Sandhagen's title credentials — particularly with his last two wins coming against high profile competition in Edgar and Marlon Moraes — and he says that raising aloft UFC gold is his sole motivating factor nowadays.
"I'm coming for legacy, I'm coming for world titles. I'm coming to be the king. That's why I'm here and I'm trying to hurt the people bad when I'm in there with them."
And as for his plan?
"Win the belt in July – defend it by the end of the year," Sandhagen said.
Comments
comments