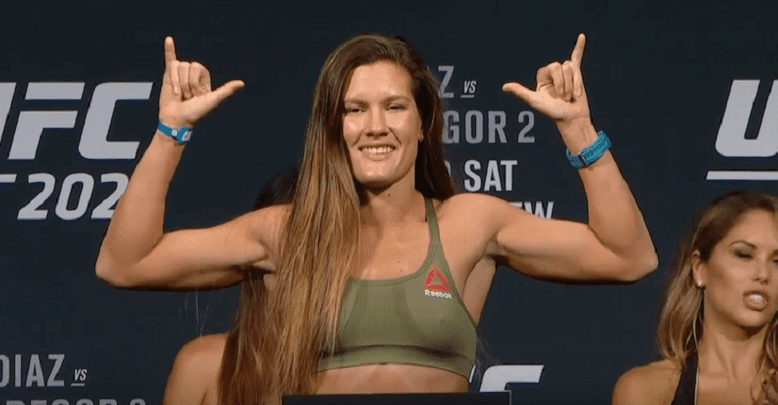 Cortney Casey's unanimous decision win against Jessica Aguilar at UFC 211 has been overturned to a no-contest, following Casey failing a drug test in the wake of the fight.
The strawweight tested positive for increased levels of testosterone in her system stemming from a test administered at May's UFC 211 event in Dallas. The news of the test failure was first reported by MMAFighting. The publication also reports that Casey is currently under a three month suspension from the Association of Boxing Commissions and Combative Sports' (ABC). Under the letter of the law, Casey is also subject to a $2,000 fine.
Casey dominated the fight with Aguilar, winning all three rounds before being awarded a unanimous decision victory. Had the win not been overturned, Casey would have registered three wins from four — with the only loss in that run coming at the hands of perennial contender Claudia Gadelha.
The Arizonan, who now registers a 6-4 (1) career record in mixed martial arts, was found to have a testosterone level of 5.4:1 in her system. Texas dictates that anything over 4:1 is considered an elevated level. There will likely now be a USADA investigation into the situation which, if Casey is found to have ingested the substance deliberately or without necessary caution, could lead to further punishment.
Comments
comments