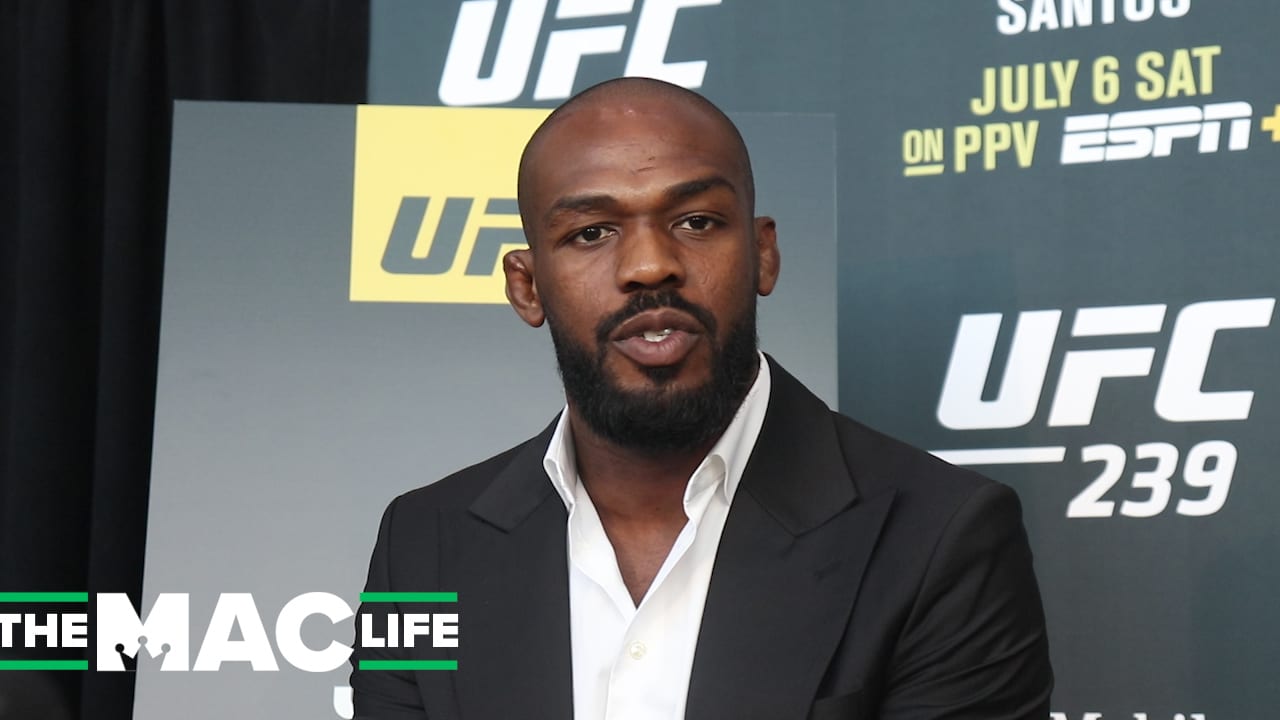 Rightly or wrongly, Jon Jones has a reputation for being incredibly impressive in the cage and somewhat less so outside of it. 
The multiple time UFC 205-pound champion, who has never experienced a legitimate defeat in the cage, hit the headlines for all the wrong reasons in late March after he was arrested in Albuquerque, New Mexico for driving under the influence of alcohol. As part of his punishment, Jones was given one year of probation and house arrest, in which he was ordered to wear an electronic tag around his ankle.
However, the 32-year-old says that the incident has significantly hit home and forced him to reevaluate his behaviour, adding that the coronavirus lockdown has helped him remain out of trouble.
"The coronavirus really helped, though," Jones said on Steve-O's Wild Ride podcast. "It helped me learn how to stay home on Fridays and Saturdays.
"Before the world got put on hold, I had this fear of missing out … and coronavirus helped me realise 'Jon you're not missing anything out there.' And, anything that really matters is happening during the day time with your wife and kids. I'm trying to create a life of more substance outside the UFC."
View this post on Instagram
Jones, however, remains at an impasse with Dana White and UFC centred on what Jones describes as an unwillingness from UFC brass to pay him what he feels he deserves to take on a heavyweight superfight with Cameroonian wrecking machine Francis Ngannou.
Jones went so far as to state that if his dispute with the company extends to the point that he is absent from competition for a considerable period, he says that it will help highlight instances of pay inequality and potentially help younger fighters as they navigate their way up the ladder.
"If I have to have a bad relationship with Dana, sit out for two years, three years, to bring light to what's happening, then these are the things people remember you for more than winning belts. (They'll say) 'That guy stood for the younger fighters.'" he said.
Comments
comments