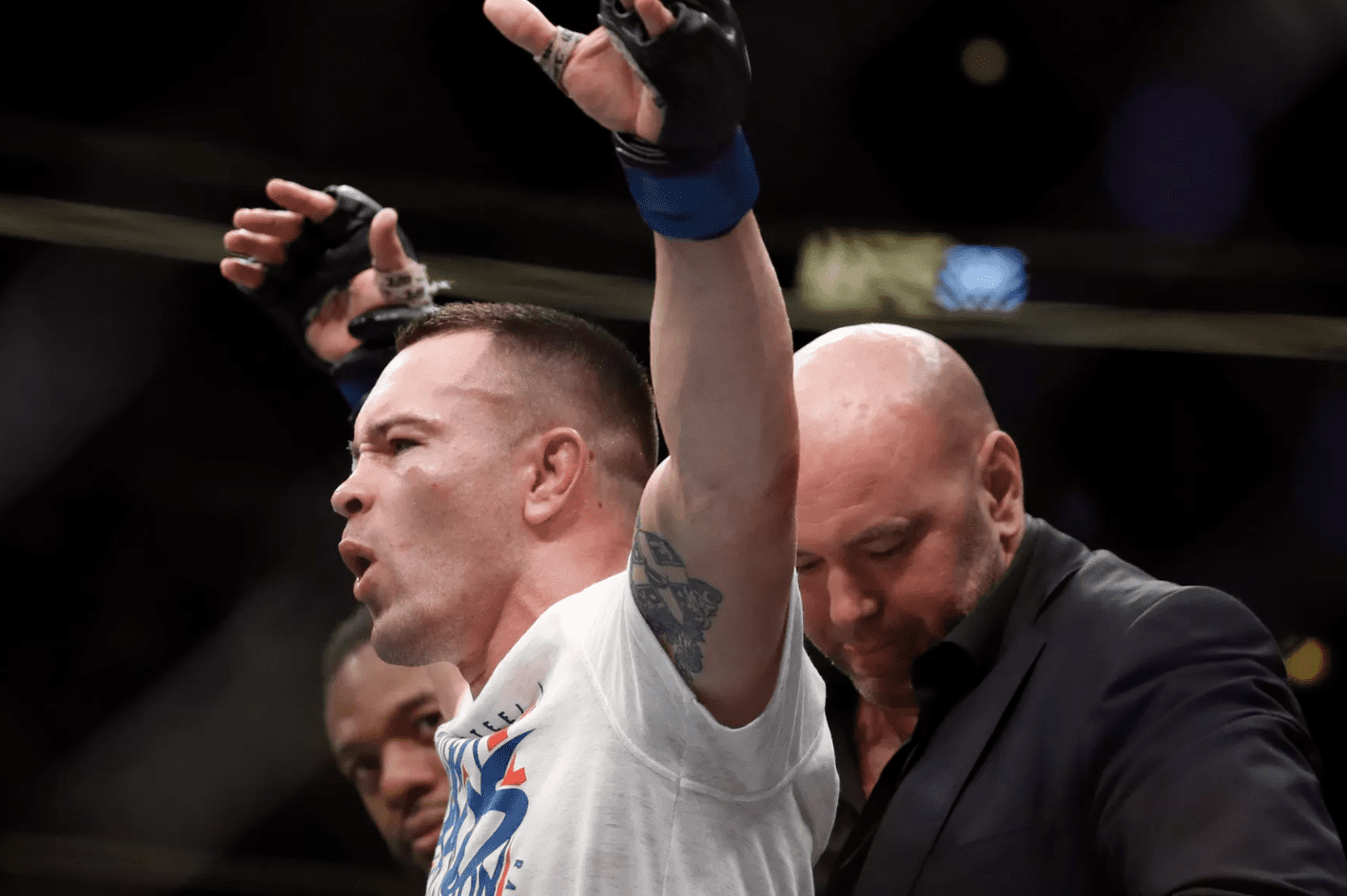 The welterweight division has moved on in the eleven months since Colby Covington has fought, says former UFC double-champ Daniel Cormier.
Covington, the former interim champion at 170-pounds who has twice tried and failed to win the undisputed championship, has been a peripheral figure at welterweight since his last fight, a decision win against old rival Jorge Masvidal in March last year.
But despite posting a 12-3 record in the UFC and sitting in second position in the official rankings, Cormier says that Covington is in danger of being left behind as the likes of Leon Edwards, Kamaru Usman and Khamzat Chimaev occupy the top spots, with others like Belal Muhammad and Shavkat Rakhmonov bringing up the rear.
"He won his last fight, but time has passed," Cormier noted on ESPN, via MMA Junkie. "Time is passing, and being idle isn't the best thing for a guy in a division that's constantly moving. But the moment Colby Covington starts to re-insert himself, he'll be loud, he'll be boisterous, he'll have a lot to say, and people will start to pay attention. And then right away he's back relevant, because we have not seen anyone but Kamaru Usman for a really long time solve the puzzle that is Colby Covington.
"So, I think he will be relevant for a while, but I think he needs to get rolling again, because momentum is key in this sport. And when you don't have momentum, nobody's really checking for you, and I think Colby Covington needs to make sure he doesn't find himself in that place where he is in no man's land out on an island by himself."
Covington was linked to a bout at next month's UFC event in London but, as of yet anyway, that has not come to fruition — and three weeks out from his 35th birthday, there are no signs of the resumption of his fight career. It has been suggested in some quarters that his absence can be explained by ramifications of his encounter with Masvidal outside a Florida restaurant last year for which legal issues apparently remain.
But as Cormier says, 170 is moving along — and he has to keep pace.
Comments
comments