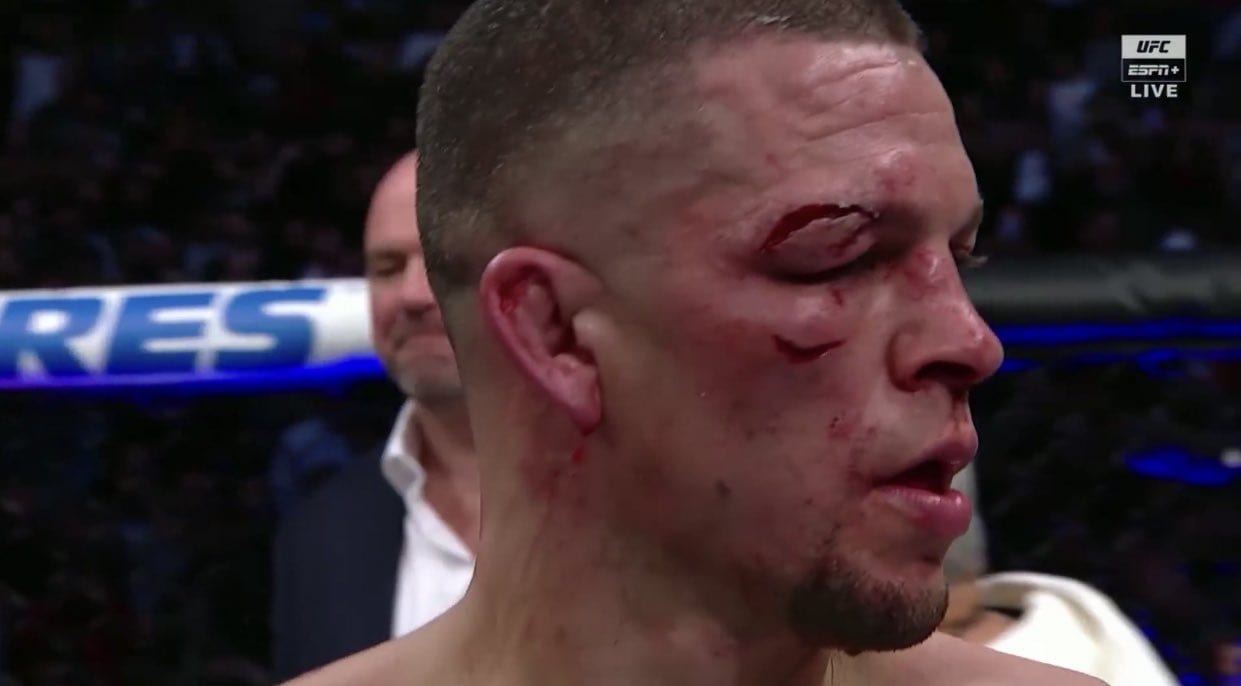 The New York Athletic Commission has come under plenty of criticism in the past, but tonight at UFC 244, they might have exceeded themselves.
After three exciting rounds, which saw both men landing great shots on each other, the ringside doctor stopped the fight due to a Diaz cut above his eye prior to the fourth round. In reality, the cut was far from the worst we've seen in mixed martial arts, and the stoppage left the crowd in attendance infuriated.
Following the contest, Masvidal and Diaz both expressed their disappointment and disbelief at the doctor's decision, and both stated they wanted to have an immediate rematch as soon as possible. It's an exceptionally unfortunate end to the evening, particularly on a mainstream crossover fight which the president of the United States attended.
Until the end, the contest was basically everything we anticipated. Big punches, trash talking and back and forth action — although Masvidal was in control and had Diaz hurt multiple times, particularly with heavy kicks to the body.
Comments
comments