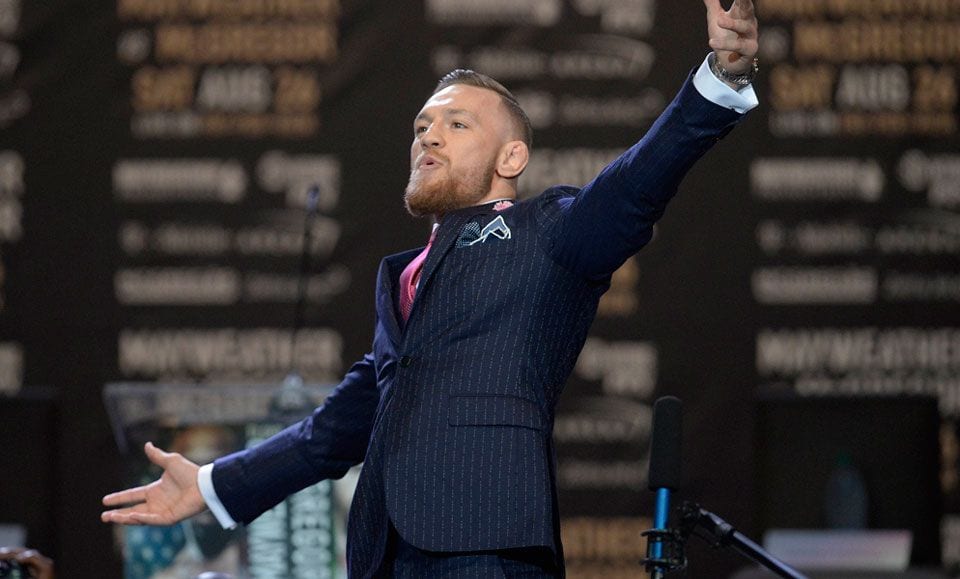 From the moment he started fighting as a professional, Conor McGregor had lofty goals in the sport of mixed martial arts.
Now, at the pinnacle of his career, he continues to do the same.
Coming off the back of the biggest fight in history against Floyd Mayweather, McGregor is now in talks with the UFC about a fight to defend his UFC lightweight title. Currently, the valuations of the Irishman are still being worked out. One thing's for sure, as usual, McGregor has his goal, and he's waiting for others to get on board.
At the premiere of a movie about his own life in Dublin, Ireland tonight, McGregor spoke to reporters outside of the screening and revealed just what it's going to take for him to get back into the Octagon.
"We'll see," McGregor said (H/T to SevereMMA). "We're in the process of negotiations, there's a couple of opponents across different sports now in play, there's the boxing game also."
"We're in the contract negotiation stage. It's got to, they've got to entice me now because, I came from a billion-dollar fight. I want equity, I want pay-per-view. I want to be a true partner. You have to entice me now. I want to be a partner. I want to be a promoter and I want to be a fighter for me to continue."
It's by no means the first time McGregor has made mention of such an idea. Even when he signed to the UFC and began rising through the featherweight ranks, he spoke of having an office in between that of UFC president Dana White, and then-owner Lorenzo Fertitta. During the lead up to the boxing bout with Mayweather, McGregor revealed his own promotional venture titled 'McGregor Sports and Entertainment'.
It looks like if the UFC want their biggest star to return, it's going to be in partnership.
Comments
comments