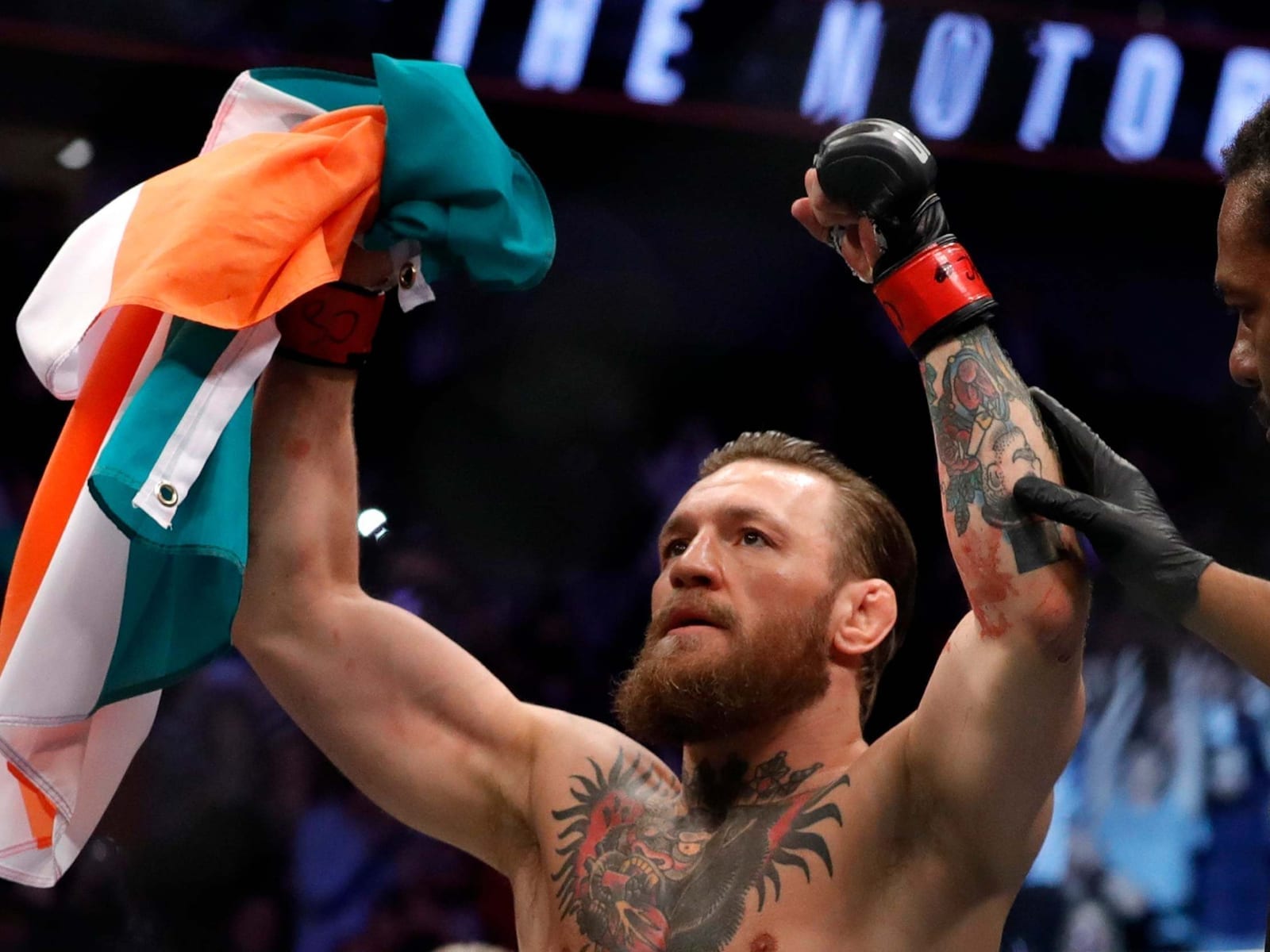 Conor McGregor is as big a needle mover as you can be in sports.
Earlier this year, the Irish superstar entered the Octagon in a return bout against Donald Cerrone, whom he defeated in just 40 seconds. It would seem he earned a hefty wage for time spent working.
Last night, McGregor shared figures of the UFC 246 pay-per-view sales, showing the January 19 date to have drawn over 1.3 million buys. It's a well-timed reminded of McGregor's importance to the sport of mixed martial arts, with just weeks to go before his rematch with Dustin Poirier.
McGregor has now been involved in at least six events to break the 1 million PPV buy mark, and is inarguably the biggest draw in the history of the sport.
"Congrats to the UFC on a well fought 2020!" McGregor wrote. "The only sporting company on the planet to come through the entire year! Incredible! I am honoured to secure their highest PPV of the year with McGregor Vs Cerrone. Congrats Donald, and also on his double submission win last night.
"100% offence. 100% defence. Highest PPV. Highest gate. Fastest Main Event KO of the year. 2020. 40 seconds. Roll on 2021!"
Congrats to the @ufc on a well fought 2020! The only sporting company on the planet to come through the entire year! Incredible!
I am honoured to secure their highest PPV of the year with McGregor Vs Cerrone.
Congrats Donald, and also on his double submission win last night. #No1 pic.twitter.com/Xvh76Gki3U

— Conor McGregor (@TheNotoriousMMA) December 21, 2020
–
Comments
comments