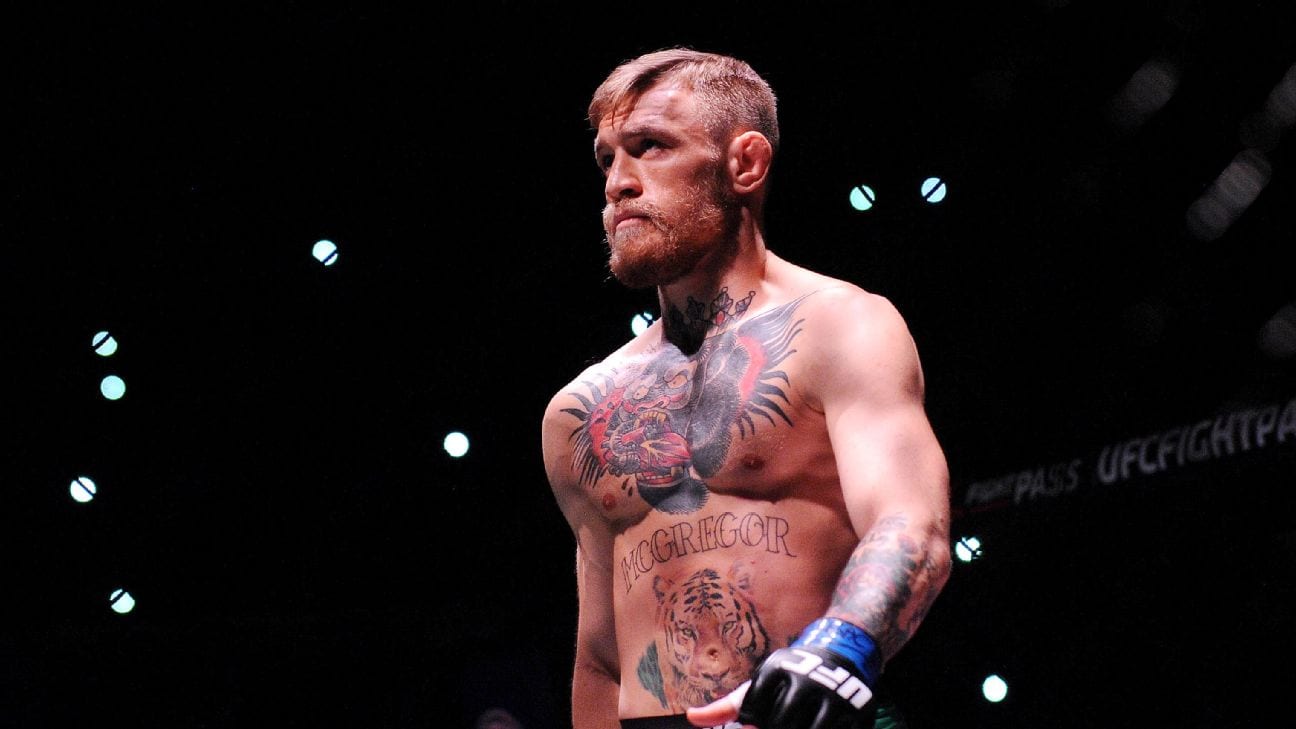 Conor McGregor and Khabib Nurmagomedov will meet each other face to face at a UFC media event in early September, the promotion announced via their UFC Tonight television show.
Details remain scant as to how the event will take place but it has been announced as a 'fan and media' event, though the official date, time and location has yet to be revealed.
This will be the first time that the two UFC lightweights will have have met face to face since the fight was announced earlier this summer.
Tickets to UFC 229, which is set for Las Vegas' T-Mobile Arena on October 6, sold out in three minutes when they went on sale last week.
Today it was announced that another lightweight clash between Tony Ferguson and Anthony Pettis will serve as the co-main event.
Comments
comments