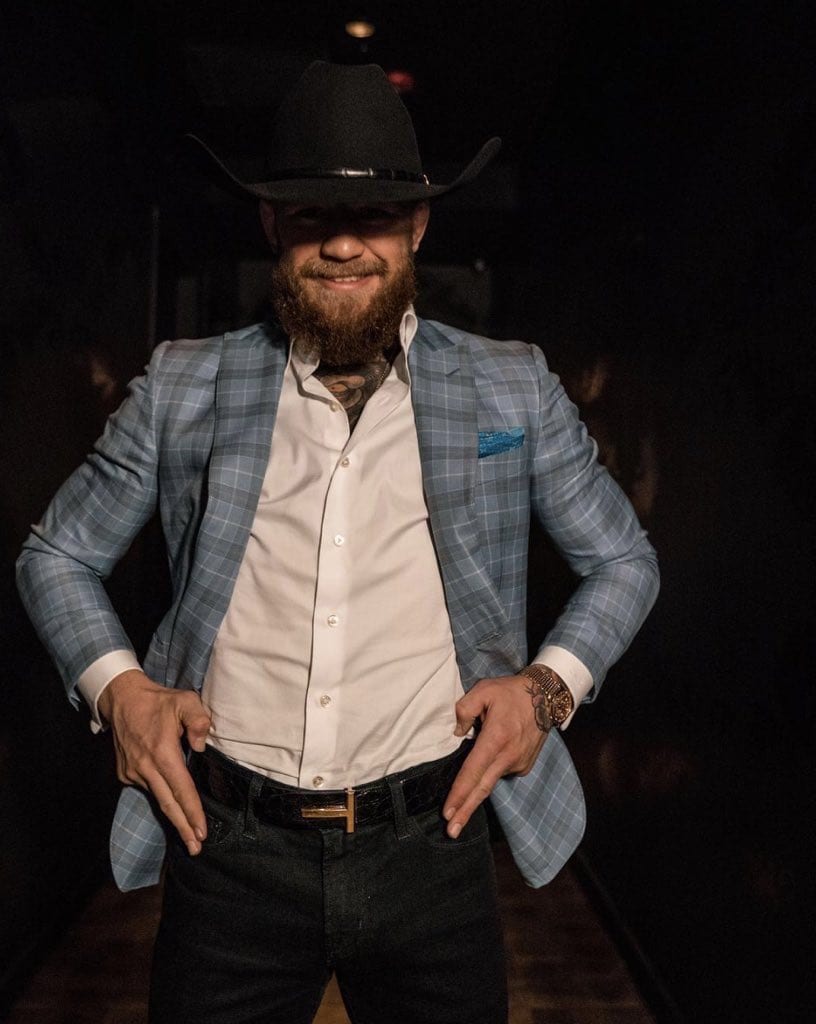 After knocking out Alex Hernandez at UFC Brooklyn, Donald Cerrone was asked for a mention to who he'd like to see on the other side of the Octagon. And while the man called Cowboy said he'd like anyone in the top five at lightweight, he only made specifics for one man. Conor McGregor.
The pair have been linked to each other a few times over the years, mostly based on an interaction at a multi-person press conference years ago as McGregor prepared to face then featherweight champion Jose Aldo. With Cerrone meeting Rafael Dos Anjos for the lightweight title, most believed a Cowboy win would set up the fight with the Irishman.
Instead, the careers of both have kept them separate for some time, until tonight where Cerrone called for McGregor after his win over Hernandez.
"It feels good to be back at 155lbs," Cerrone said post-fight. "I want top 5. I even want Conor (McGregor) if he'll agree to it."
It turns out, he does.
McGregor took to his social media to send a simple but pleasant message in reply: You're on.
For a fight like that Donald, I'll fight you.
Congratulations.

— Conor McGregor (@TheNotoriousMMA) January 20, 2019
–
Comments
comments