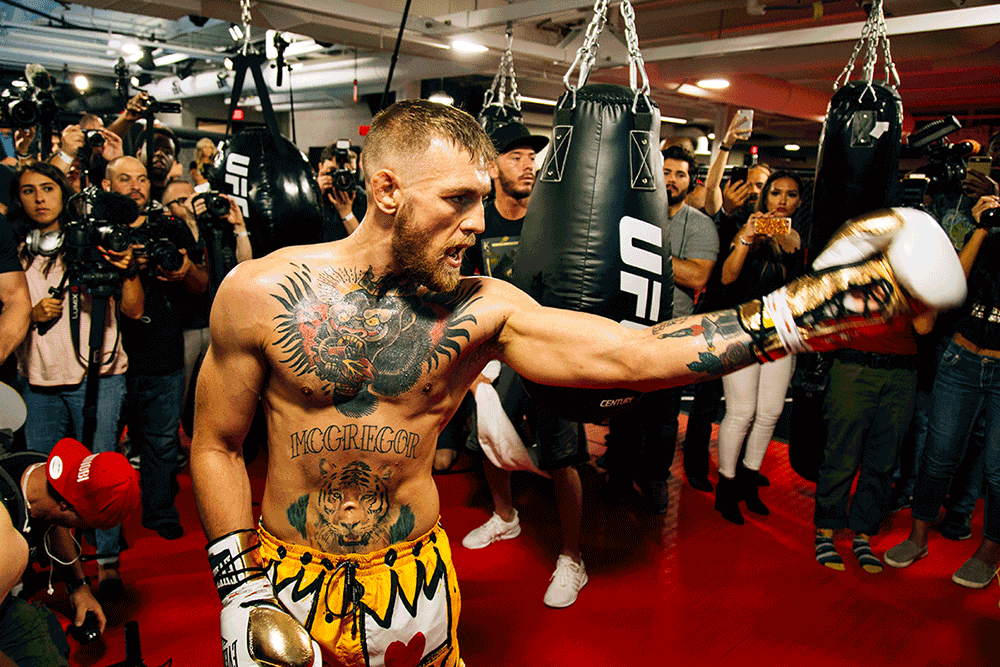 When Conor McGregor started on his mixed martial arts journey, he was famously a plumber's apprentice without "a pot to piss in."
By his third year under the UFC banner, he'd already acquired enough wealth to retire from combat sports and to secure his family for generations. But while that financial gain from poor beginnings was the motivation behind getting into the cage, once it had been garnered, McGregor admits that his passion for the fight game began to waiver.
Luckily for fans, McGregor says he's managed to mature past the desire for material possessions, and instead has found a new passion in fighting for the craft itself, and is learning to focus on himself rather than worldly goods. Speaking in an interview with Tony Robbins (recorded roughly a month ago), McGregor acknowledged his own lapses in concentration as of late, as well as his new motivations moving forward.
"For so long, in my mid to late twenties when I started to acquire wealth and acquire money I was fascinated with materialistic things. I would buy myself cars, watches. I have switched off of that," McGregor said. "I realised I was spending things on material items and not on myself, my being, and my fitness. I've switched that completely. My nutritionist travels with me full-time, my doctors, my training partners, my coaches. I have a full team and it's all for health, fitness and peak performance.
"We've got to be in shape. I think a trait of the successful is to train early. To wake up and train early. You've got to be in shape physically to be in shape mentally. So I'm putting a lot more time into that, and I actually realised [this] first when I read that LeBron James spends $1.5 million yearly on himself. Physical therapists, masseuse, nutritionists, trainers, all of that. When I seen that, I [realised] 'I spend zero'.
"When a camp forms, when a fight forms, I'll gather a team of people, we go into the Vegas desert and lock ourselves away for ten weeks and do insanity work. If I'm training back at home during a camp, I have fighters locked in a hotel room waiting on call to come and fight me. It's an insane game, but it's not all in. It's halfway in. You can't be that way, and you certainly can't be that way in the fight-game but in reality, you can't be that way in any game you're in.
"If you're in a game, make sure you're in it all the way, all in with it, and then that game will be your game. That's where I am right now, and I've only taken this philosophy recently. Like I've said, I've had dips, lacks of motivation, dips in commitment. But I'm figuring it all out and I'm in a good place."
Comments
comments