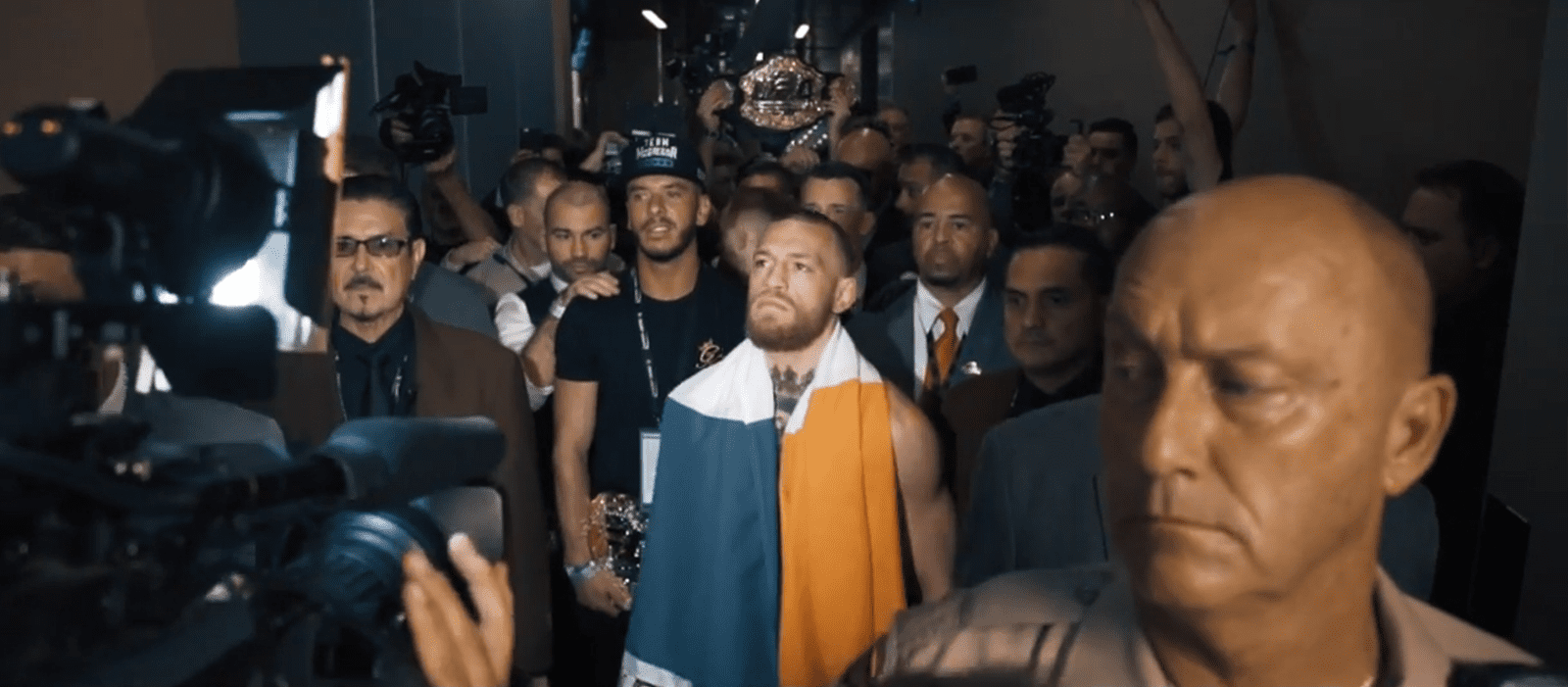 Conor McGregor is still planning on competing inside the Octagon, and he's still aiming to have it happen in July.
The Irishman has been out of the cage since October last year, where he fought in the biggest mixed martial arts event of all time. Since then, he and the UFC have been in talks over his next outing, with the yearly International Fight Week event apparently the most preferred venue.
"My next fight, we're in talks for July," McGregor said, speaking on "The Tonight Show" Monday. "We're in talks for July so we'll see what happens. A lot of politics going on. The fight game is a mad game but as I said again, to my fans I am in shape and I am ready.
"There are many opponents. In reality, I can pick who I please."
McGregor has been linked with a number of opponents over the past few months. Names such as Donald Cerrone, Nate Diaz, Anthony Pettis, Max Holloway and Dustin Poirier have all been touted as potential next contests, once again proving that McGregor still represents one of the most interesting options for other fighters.
At this stage of his career, McGregor has made it clear money and financial gain is no longer the main motivating factor. Instead, it's simply for a love of his craft.
"I've done a lot, I've fought a lot, I never pull out of contests," McGregor said. "I've gone through some crazy injuries and crazy external situations that many a man would sprint for the hills if it happened to them. I stood firm and done my piece for the company so I am in a position now like this whiskey is my baby, I've got a lot of great entities.
"I don't necessarily need to fight. I am set for life, my family is set for life, we are good. But I am eager to fight so we'll see what happens. I'm just staying ready as I like to say."
–
Comments
comments