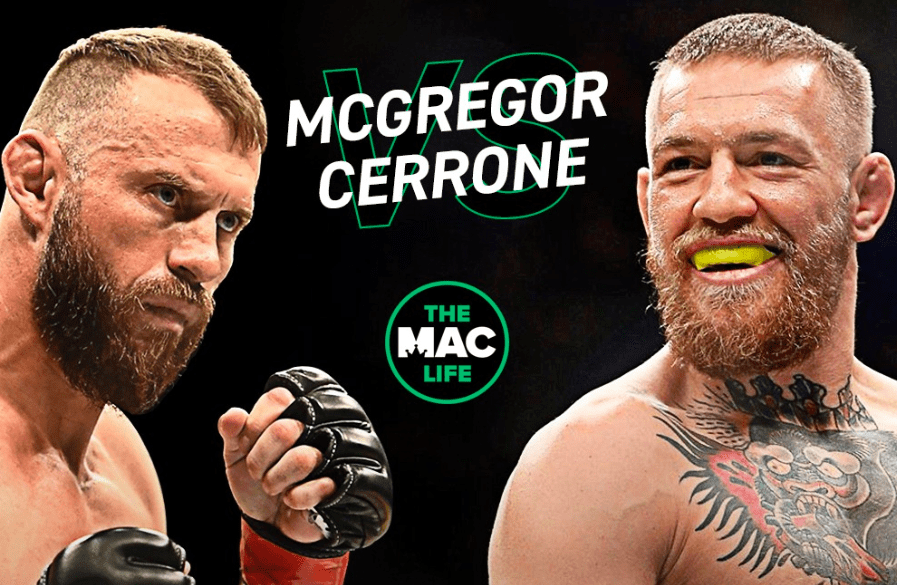 Conor McGregor is set to meet Donald 'Cowboy' Cerrone on January 18 in his return fight in the UFC.
The fight was announced by UFC president Dana White earlier today to ESPN's Brett Okamoto. The contest will be competed at welterweight.
McGregor and Cerrone have long been linked to a fight with each other, stemming back years to McGregor's featherweight days when the two had an aggressive back and forth at a press conference prior to McGregor's fight with Jose Aldo in 2015.
Much has changed since those days, with McGregor having now become a two weight world champion and the biggest name in the sport, while Cerrone has gone from a respected fighter to a huge fan favourite on a resurgent run across both welterweight and lightweight.
Earlier this year, the pair came closer than ever to a contest, with McGregor and Cerrone both verbally agreeing to the match up after Cerrone had an excellent scrap with Alex Hernandez, and although it took a little longer than expected for everything to come to fruition, the two will finally trade blows in just two months time.
For a fight like that Donald, I'll fight you.
Congratulations.

— Conor McGregor (@TheNotoriousMMA) January 20, 2019
According to the Irishman, who's been out of action with an injury this year, the Cerrone contest will kick off an active 12 months as McGregor looks to garner momentum on his way back to UFC gold.
"I used to fight every couple of weeks before the UFC came, then it was every couple of months," McGregor said, speaking at a recent media event in Russia. "Now the politics of [prize-fighting] got involved and it's almost if I won and then I go off. I do not like that, you can't be like that in this game. I must continue, consistency is another word, you must be consistent.
"I've faced very little damage inside the octagon so I'm eager to get going and continue. If I look at the run I had up to Eddie Alvarez when I won the second world title, it was consecutive bouts. Bout, bout, bout, so I went into that Eddie Alvarez fight sharp, aware, fully prepared. And what happened that night, one of the greatest performances in any title fight ever in the UFC. So that's what we are looking to continue on in the next time. Again, analyse what went wrong in the past, analyse what went right in the past, use it to go forward to the future."
Comments
comments