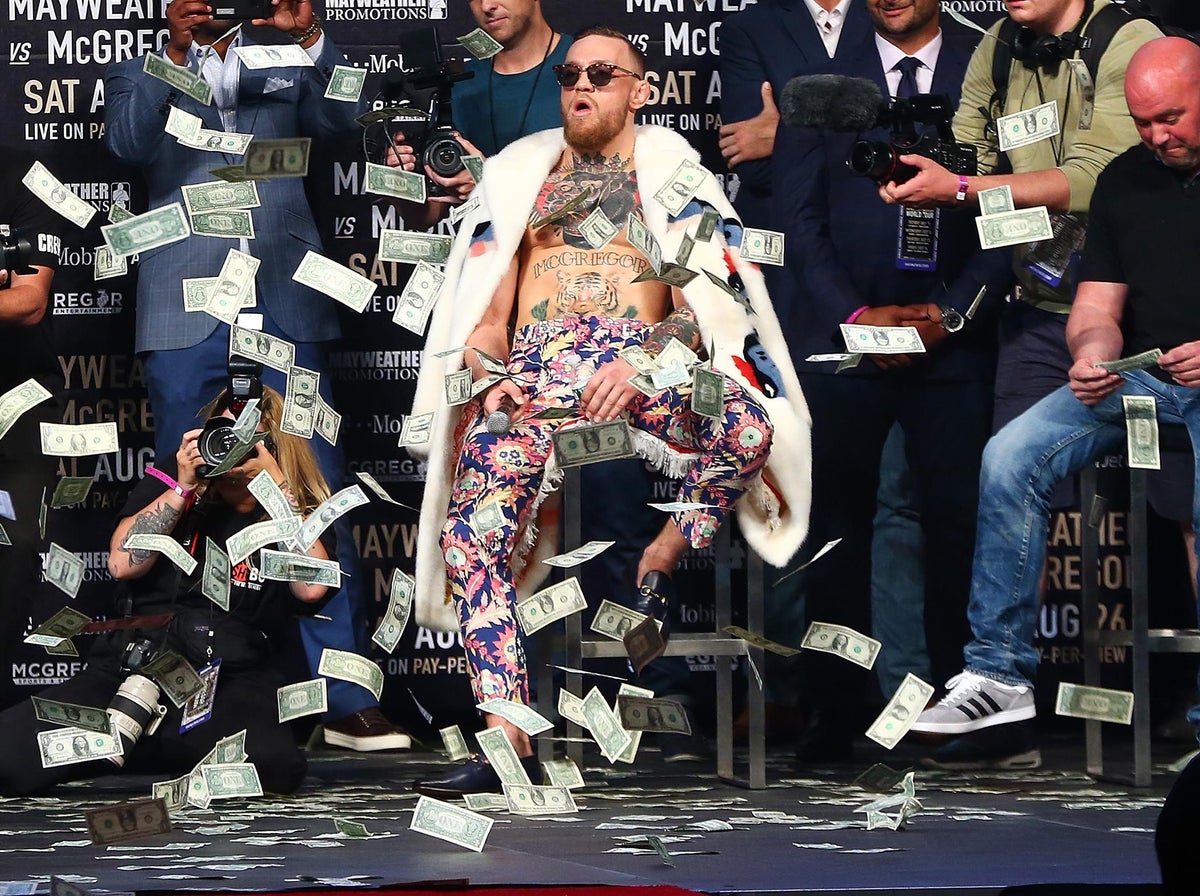 Conor McGregor has long been known as the money man in sports and in 2021, that position was not only proven but cemented
The Irishman topped the Forbes list of highest-paid athletes in 2020 and his two headlining acts in 2021 only acted to stamp his authority on the world of pay-per-view, with McGregor bringing in a whopping 38% of the UFC's total PPV sales with just two events. That's via UFC 257, which earned 1.6 million buys, and UFC 264, which brought in 1.8 million.
It's worth noting as well, that 38% is from what UFC president Dana White has proudly claimed as the promotion's most successful calendar year ever.
Now, a study investigating earnings per minute by athletes across all sports has shown that not only did McGregor come out on top at the end of proceedings, he also blasted away his competition when it came right down to the second.
Per OLBG.com, McGregor earned a whopping $8,695,652 per minute for his in-cage activity over the last 12 months, meaning it took him just 7 seconds to earn $1 million.
That's in comparison to figures such as Canelo Alvarez, who hit $444,444 per minute, Tom Brady at $37,500 per minute and Cristiano Ronaldo at $18,662 a minute. For each man to earn a million dollars, that's two minutes 15 seconds, 26 minutes 40 seconds, and 53 million respectively.
As the man himself once said, "They might think I'm toast, but I'm still the bread."
Comments
comments