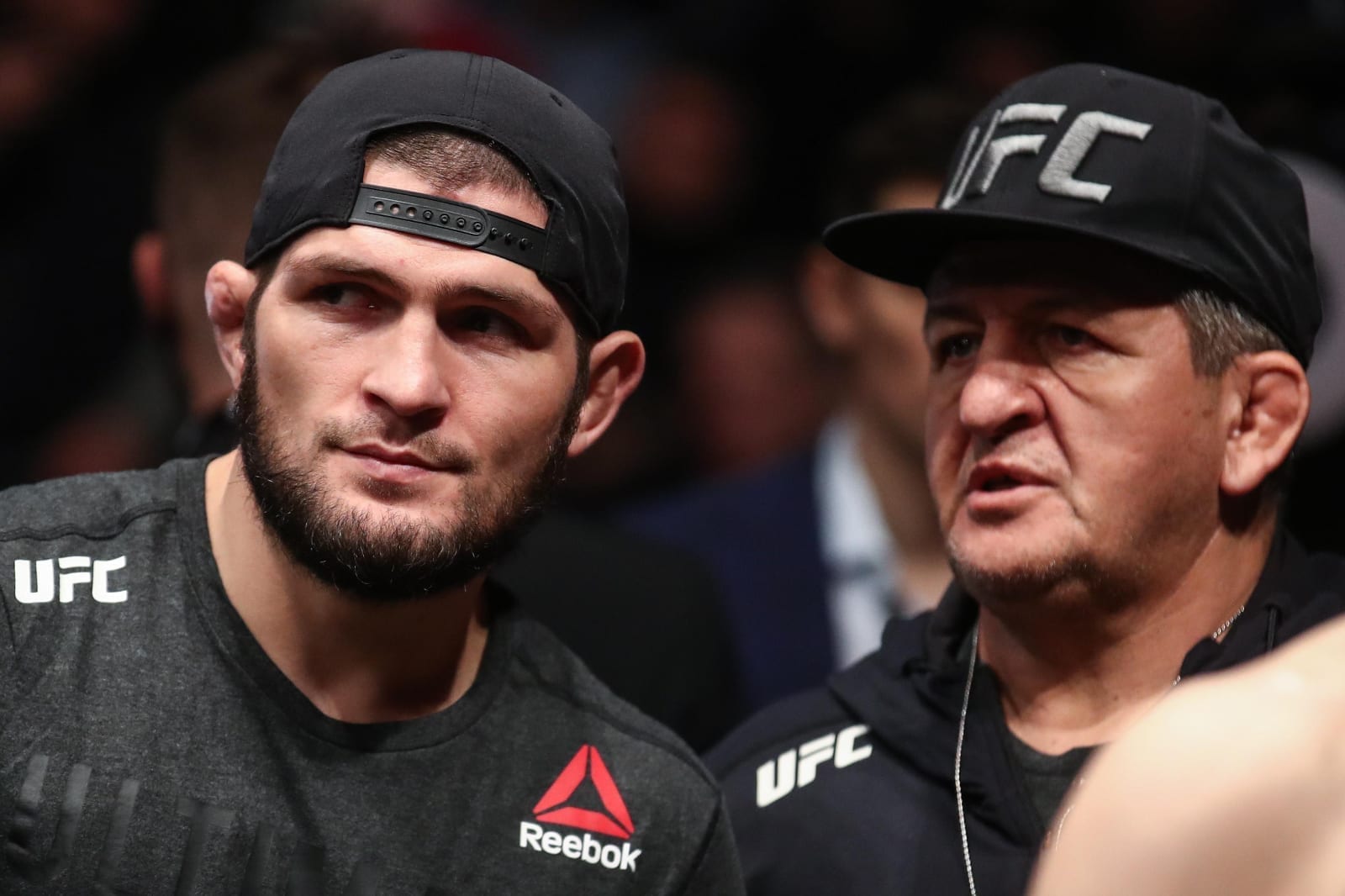 Conor McGregor has offered well wishes to the Nurmagomedov family after news patriarch Abdulmanap Nurmagomedov is in a coma.
Per a report by RT, Nurmagomedov suffered heart problems after falling ill at the beginning of the month, as was taken to a military hospital in Moscow, where his condition worsened.
Nurmagomedov is the father of UFC lightweight champion Khabib Nurmagomedov, and the two are known to have an exceptionally close relationship.
And, despite the fact McGregor and Khabib Nurmagomedov's rivalry might be one of the most personal and bitter in mixed martial arts, the Irishman has acknowledged Abdulmanap's impact on mixed martial arts across the world.
"Praying for the recovery of Abdulmanap Nurmagomedov," McGregor wrote on his social media. "A man responsible for more World champions, across multiple fighting disciplines, than we even know. A true martial genius! Very saddened upon hearing this news tonight. Praying for the Nurmagomedov family at this time."
Praying for the recovery of Abdulmanap Nurmagomedov. A man responsible for more World champions, across multiple fighting disciplines, than we even know.
A true martial genius!
Very saddened upon hearing this news tonight.
Praying for the Nurmagomedov family at this time 🙏 https://t.co/OVklQphPgN

— Conor McGregor (@TheNotoriousMMA) May 13, 2020
–
Comments
comments