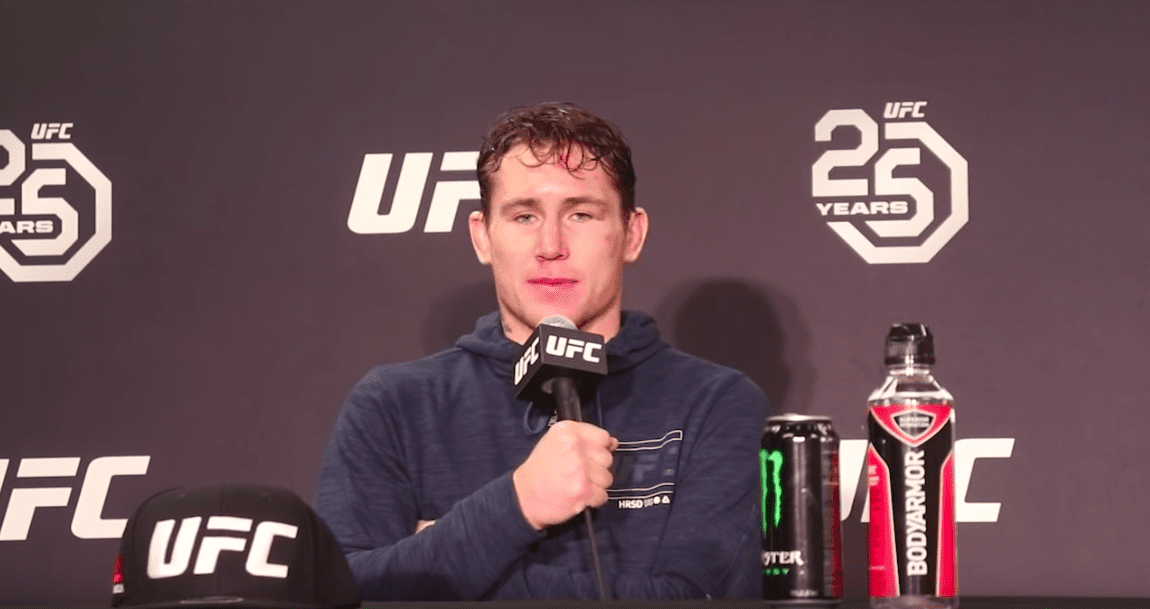 Darren Till had visualised it all. The path to his UFC title shot, his inevitable victory and bringing the UFC title back to Liverpool as a the country's newest sporting icon.
Sometimes, though, the script gets re-written. Till never got going. The two significant strikes that he is credited with landing is a statistic which comes in direct contrast to his pre-fight billing as the division's best striker because, when it came down to it, the fight's most pivotal moment was a beautiful short right hand from the champion which caught the Englishman when he attempted to close the distance.
Then, after a prolonged beating on the ground (Till deserves enormous credit for the grittiness he displayed while weathering a ferocious assault from Woodley, incidentally) the champion took advantage of what appeared to be a little grappling naïveté on Till's part, slowly working for a D'Arce choke which would ultimately coax a tap from the challenger and be the impetus for Din Thomas to award Woodley his black belt.
It was a wonderful moment for the champion, too often under-appreciated at the highest level of the sport.
For Till though, it's back to the drawing board. The Liverpudlian's promise remains but his reputation as an unbeatable striker has taken a hit but his confidence, while definitely bruised, still shone through at the post-fight press conference in Dallas, where he remained no-committal as to the rumours of one day moving up to the middleweight division.
"It's down to (coach) Colin (Heron), no matter what I say," Till said. "I'll listen to him 100 percent. It just pisses me off that someone was better than me tonight. I was too relaxed," he said. "I was too confident. I'm always confident – everyone knows that. But I was too, like, the job had already been done in my head.
"I wasn't really warming up. I was just ready to go in there and fight. Maybe looking back, I should have been more aggressive backstage. … I don't have the same ritual for every fight, and this time it cost me everything."
"I am still going to be the greatest," he said. "I know that. All the greats have lost, and that's my first loss tonight. I'm still OK, but I'm just upset." Later, Till added: "He's not a better fighter than me, but tonight he was better. And it kills me inside, it does."
Comments
comments