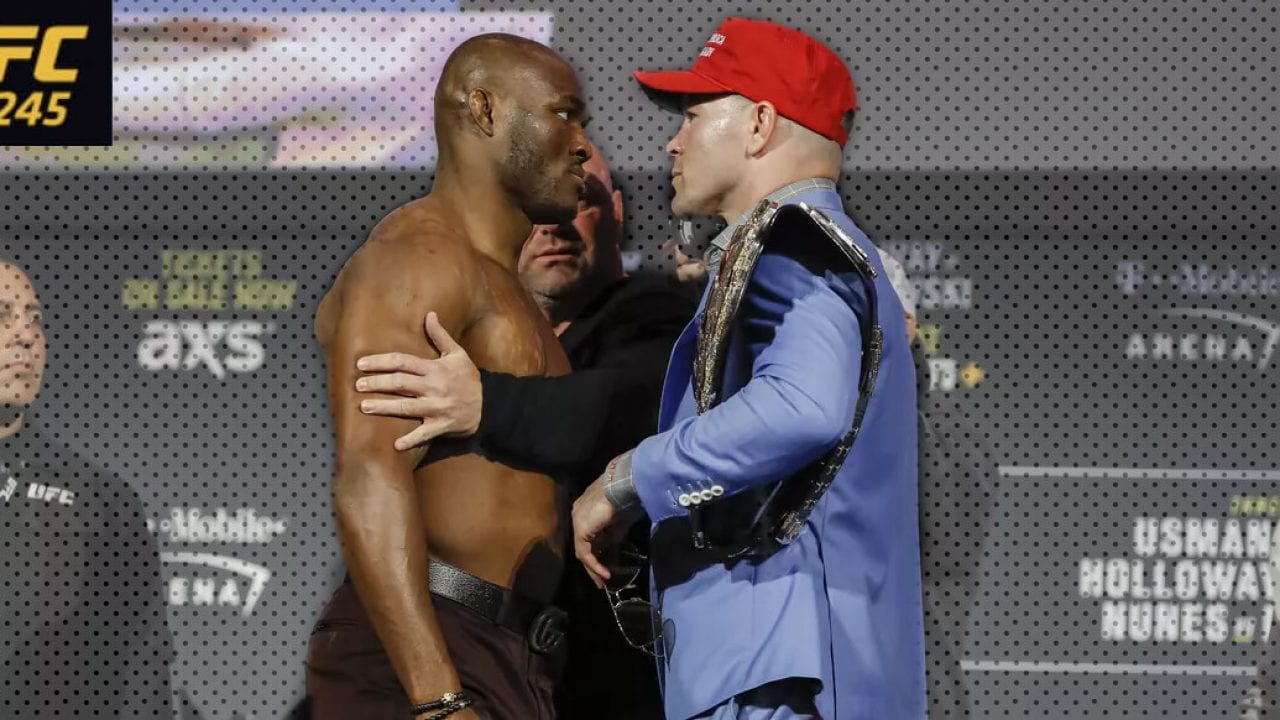 Despite now owning two losses to the UFC welterweight champion, Colby Covington says that he is the only fighter who can give Kamaru Usman a real challenge in the Octagon.
Covington has now spent the best part of 10 rounds throwing down with Usman in their two closely contested contests, losing the first by late TKO stoppage and the second by judges' decision. Covington, of course, protests both of these conclusions but speaking ahead of his showdown with heated rival Jorge Masvidal, he says that there is no one at 170-pounds who can do better against Usman than he can.
"It puts me right back in line to get another fight with Usman," he said, as noted by MMA Junkie. "The people saw in Madison Square Garden and New York City what happened in that fight. I easily won three rounds. I think I won four rounds. The only round he clearly won was the second. I won the first, the third, the fourth and the fifth, so the people saw that. They want that fight again.
"There's no one that's on his level that can compete with him like I can, so this fight needs to happen again. There needs to be a trilogy because he hasn't proved that he's the better fighter. He hasn't proved that he's the best welterweight in the world, and there's still unfinished business there. So I think after I finish Jorge Masvidal on March 5, it puts me right back in line to get my title shot."
To some, a third fight between Covington and Usman might be a hard sell but the UFC has shown in their now-cancelled booking of the Volkanovski-Holloway featherweight title fight that two losses to the champion don't necessarily rule you out of contention — so long as you're a standout candidate in the division, as Covington is.
Leon Edwards is the next likely recipient of a title bout against Usman, meaning that — should Covington get past Masvidal — he will have to take on another assignment before any talk of a world title shot can become a reality.
The preferred identity of that opponent?
"I think Louisiana swamp trash 'Dustin Sorier,'" Covington said. "That's a fight that needs to happen after this. That's another personal grudge match. We've got a long history training together. He used to talk sh*t saying it was on sight.
"He was going to the owner of American Top Team, and he was crying to him up in his feelings to this billionaire, 'Oh, Colby's so mean. He said some mean things about me in the media. Kick him out. Do something. Don't let him train at our gym.' So that fight needs to happen.
"He said to the media it's on sight. I'm holding people accountable for all these fake news that they're saying in the media."
Comments
comments