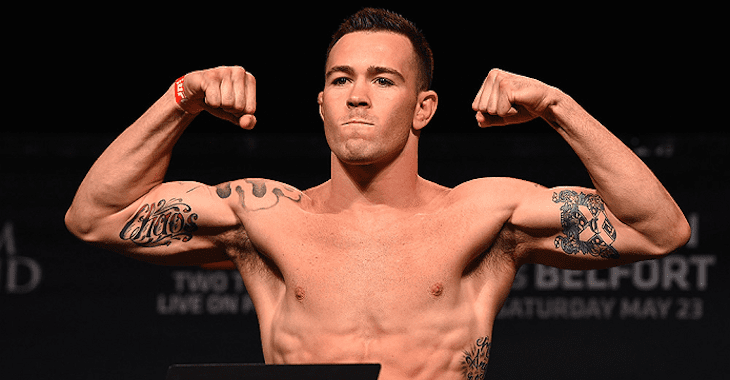 Colby Covington says he doesn't mind fighting Darren Till. Or anyone else at welterweight for that matter. He'll compete with anyone the UFC puts in front of him — so long as they pay him the money he feels he's owed.
This week, Covington has been pushed to one side in the 170-pound title picture, with Kamaru Usman taking his place as the championship contender to Tyron Woodley's world title. For Covington, who was the interim welterweight champion a few months ago, he feels lied to and disrespected by the promotion, stating they had promised him a shot at Woodley's belt and along with that the expected level of pay for doing so.
That's why when reports emerge the UFC want Covington to fight other men at 170-pounds, the brash welterweight isn't so keen on saying yes until he's assured that expected pay is sticking around.
"They can get me to fight whoever but they're going to have to give me undisputed championship pay," Covington said, speaking with MMAWeekly. "I'm not going to go backwards. I was promised an undisputed title shot and undisputed pay, I'm not fighting for anything less than undisputed pay. I'm not going to fight for less money.
"They want me to fight Darren Till? Fine, no big deal, I'll fight him but I'm getting my undisputed championship title fight pay to fight him."
It's believed the UFC are attempting to make Till vs. Covington for their upcoming card on March 16 in London, England. With the pair having had more than a few harsh words for each other, it seems that outside a fight with Woodley, it could be Covington's biggest stage.
Comments
comments