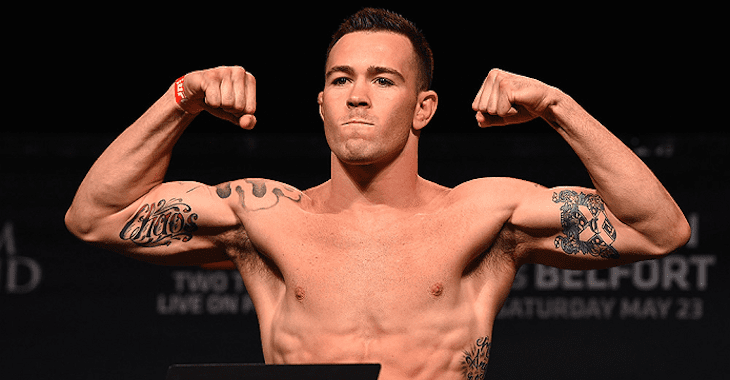 At this point, Colby Covington's trash talk is well known amongst the MMA world. His recent outburst, however, could well be the furthest he's pushed the envelope since his prominence as a brash welterweight.
Speaking to BJ Penn Radio this week, Covington was asked his thoughts on his fellow 170-pounders, including inactive Nick Diaz — who recently came out and denied he'd be returning to fighting in March. According to Covington, the reason Diaz isn't coming back is due to his consistent partying.
"He's trying to keep his name in the headlines, get some media, get a couple of extra Instagram followers," Covington said. "He ain't here to fight man, he's done, he's washed up. He can't even fight anymore. When's the last time he got a win? Like last generation? Last decade? No one gives a fuck about him anymore. He's out partying in Vegas, doing lines of coke, beating up chicks because he ain't beating up no guys. That's all he can do is beat up chicks. So we've got the little Stockton, little pussy, ain't doing shit no more."
Covington is currently unscheduled to compete, but is believed to be in contention for a welterweight title fight against champion Tyron Woodley later this year.
Comments
comments