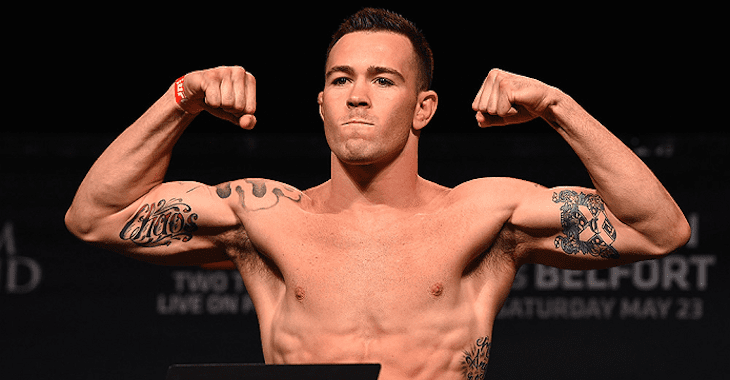 The past month or so has been an interesting period for Colby Covington.
Seemingly a shoe in to face Kamaru Usman for the welterweight title next, reports emerged that Covington was playing hardball with the UFC in negotiations, and very nearly talked himself out of a title fight for the second time in his career.
In the end, things worked out, and the UFC have announced the pair will headline UFC 245 in Las Vegas on December 14. But despite the fact contracts have been signed, Covington says he's still a little nervous Usman won't make it to fight night.
"I was always worried Marty FakeNewsman wasn't going to show up and sign on the dotted line. And that is still a very real possibility," Colby Covington said, speaking to James Lynch of theScoreMMA. "There is a very real possibility he doesn't show up Dec. 14 [UFC 245]. That is the only thing I'm worried about, I'm not worried about anything on my end. I know what I bring to the table, the UFC knows what I bring to the table. I'm going to show up Dec. 14 and the most coveted title in sports will get defended."
Despite what many think of Covington out of the Octagon, his last performance and victory over Robbie Lawler was an exceptionally impressive night of action. With Usman, it's likely the pair will be grappling for the control of the pressure — something Covington believes he'll win.
"I see a third-round knockout finish," Covington said. "He's not going to last in the late rounds and he's going to find out really quick that he's not as good as he thinks he is. He sucks at fighting, he's had an easy road to get there. He came in and beat all my sloppy seconds and now he thinks he's God. Now he's running into God, and he's going to find out on Dec. 14, he will be finished inside three rounds. Mark my words you heard it here first, James Lynch, take it to the bank."
Comments
comments