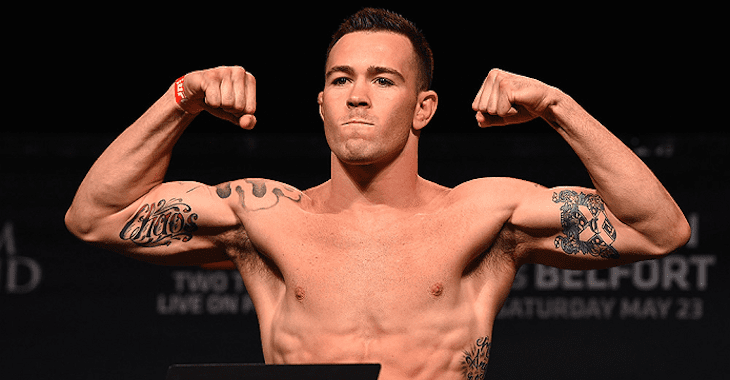 It seems Colby Covington is taking Tyron Woodley a lot more serious than fans might suspect.
Covington and Woodley have forever taken shots at each other, and their fight on Saturday could well be one of the more personal contests we're set to see this year. Indeed, the entire affair has deeper connotations than most with the two men's well known political allegiances.
But while the oddsmakers appear to have the fight as having a fairly certain outcome, listing Covington as the heavy favourite, it seems Covington himself refuses to take his opponent lightly knowing the personal stakes that are on the line.
"I can't look at the odds, that's not going to be reflective of what the fight is going to be like and how close the fight could be," Covington said, speaking to Aaron Bronsteter of TSN. "Because if I look at the odds, it just looks like it's going to be a cakewalk and I'm just going to walk through him. Realistically, that's not what it's going to be because this is such a heated rivalry.
"This is a genuine beef. This isn't a manufactured beef. We want to rip each other's heads off. I can't look at the odds, I can't look at people saying he's past his time. He's not past his time, he's 38-years old. Daniel Cormier's 41-years old, and he just fought for a world title, why aren't people saying Daniel Cormier is past his time?
"Yeah, he got beat his last two times by a judges decision but no one's finished him, and I feel like if I go finish Tyron Woodley on Saturday night, I cement myself to get another title shot, or a fight with Street Judas Masvidal."
Covington: "I can't look at the odds, that's not going to be reflective of what the fight is going to be like… because if I look at the odds, it just looks like it's going to be a cakewalk and I'm just going to walk through him. Realistically, that's not what it's going to be" pic.twitter.com/brquBhH1v2

— Aaron Bronsteter (@aaronbronsteter) September 16, 2020
–
Comments
comments