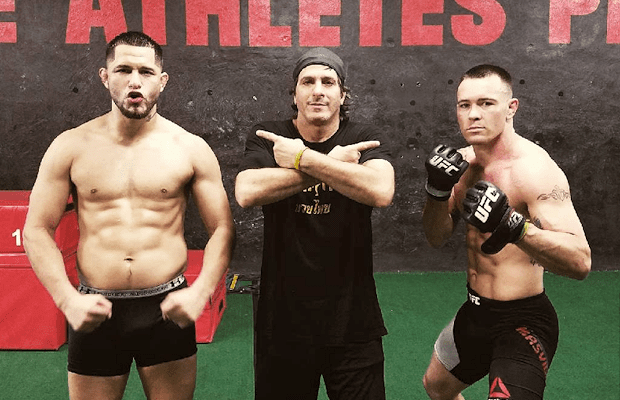 Colby Covington claims he knocked Jorge Masvidal out on several occasions during their training sessions together at American Top Team.
The pair, former friends, used to be regular partners at the gym before eventually falling out and engaging in a bitter and personal feud. Covington has since left ATT, but he and Masvidal have both shown an interest in settling the score inside the Octagon, particularly after Covington's recent win over Tyron Woodley two weekends ago.
Prior to his fight with Woodley, who also trained at the Coconut Creek facility, Covington maintained he'd had the best of the former champion in sparring. If you thought his performance validated those claims, then Covington has a message to share about his training with Masvidal in the past.
"Oh a hundred percent in my sparring sessions with 'Street Judas' Jorge Masvidal [were less competitive]," Covington said, speaking to Submission Radio. "They were violent. I mean, he was unconscious multiple times. I left Woodley in a pool of his blood and unconscious once or twice, but Jorge Masvidal, it was ten times the effect on him. I mean, he's just an easier fighter. He's a little guy, he's got no heart. He's a frontrunner, I know how he fights. He's emotional, more importantly.
"It would be so violent. I'd feel so bad he'd have to leave in a bodybag — well no, I wouldn't feel bad because he's a shit person, he's a dirtbag. He did turn his back on me for no reason. I promise you it's going to be violent. It's going to be nasty and he knows that. That's why he's not saying anything, and he's probably going to avoid this fight as long as he can."
–
Comments
comments