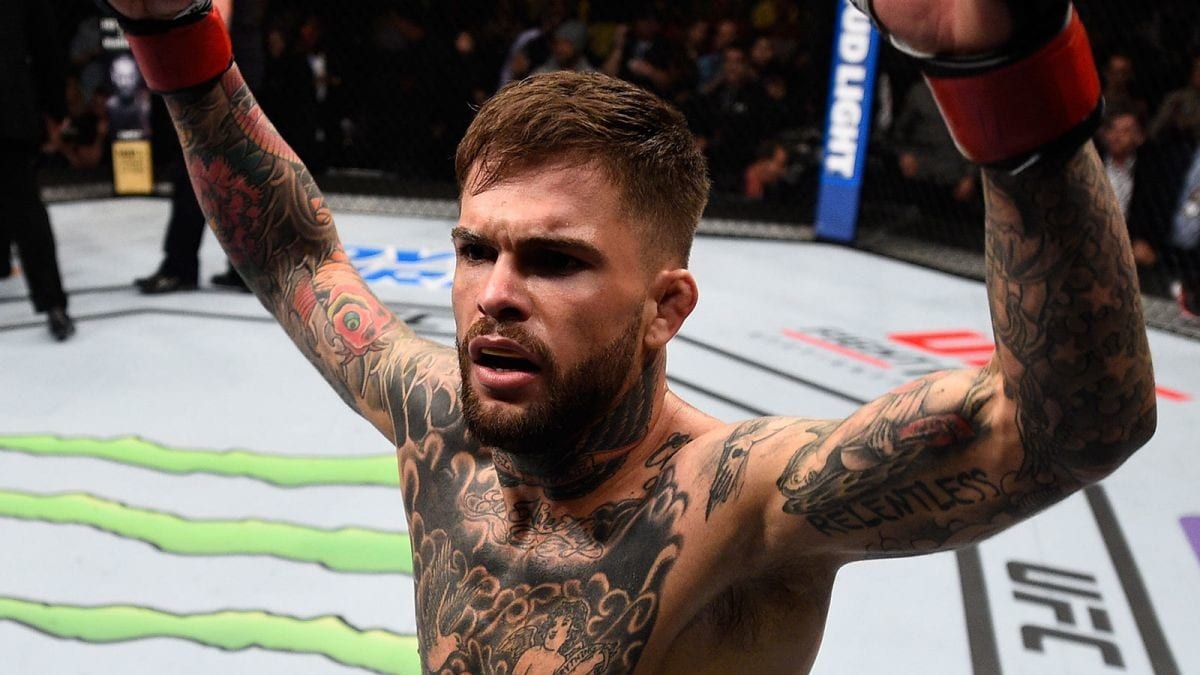 When Cody Garbrandt was forced to withdraw from his UFC 213 fight with TJ Dillashaw with a back injury, he watched with dismay as Dillashaw began campaigning for a fight with UFC flyweight champion Demetrious Johnson.
As Garbrandt intended on returning to action as soon as possible — citing UFC 214 as a likely date — he'd rather not see his number one contender scrap their bout and wait for him to return from his back injury. Or, better yet, he'll take a page out of Dillashaw's book and move to fight Johnson himself.
"If [Dillashaw's] gonna go down to 125, OK, that's fine," Garbrandt said, speaking on The MMA Hour. "TJ, if you get beat, I will never fight you. I'm gonna go down and fight Demetrious at 25. You lost that chance. TJ, you go in there and beat DJ, I'm gonna jump down to 25 and steal your belt. That's what I told Dana."
Of course, if Garbrandt had his way, he'd get to settle the score with Dillashaw first. The two have had a contentious relationship on this season of The Ultimate Fighter, with Garbrant repeatedly launching himself at Dillashaw in anger.
According to Garbrandt, Dillashaw's attempts to face Johnson have just given Garbrandt himself a future schedule.
"I'm gonna finish him and then I want to go and fight Demetrious," Garbrandt said. "That's my legacy that I'm creating. TJ is a generic version of everything. He's a generic version of Dominick Cruz. I wanted to fight Demetrious and now he wants to fight Demetrious.
"I'm gonna go down and fight Demetrious," Garbrandt said. "That's my goal. I've spoken to Demetrious numerous times. That's my goal after the TJ fight. TJ, first and foremost, but I'm wanting to go down and fight Demetrious right after that.
"They all know that I'm the money fight, and I'm the big fight at the lower weight classes."
Comments
comments