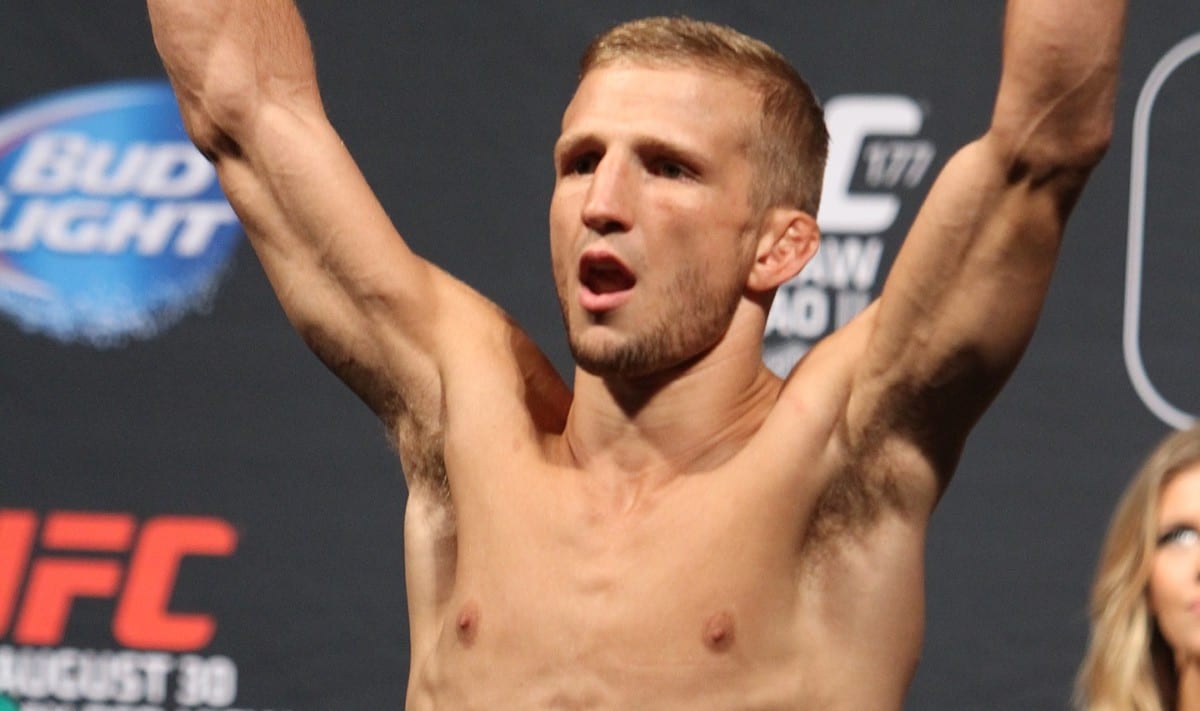 Cody Garbrandt has been forced to withdraw from his UFC bantamweight title bout with T.J. Dillashaw, and the fight has been scrapped for the immediate future.
Instead, the UFC are looking to put together a flyweight title fight between Dillashaw (who will move down to 125-pounds) and the man touted as one of the best pound-for-pound fighters, Demetrious Johnson. Brett Okamoto first reported the news.
Dana White also tells me Cody Garbrandt is officially off UFC 213 and that plan is to have TJ Dillashaw fight Demetrious Johnson in August.

— Brett Okamoto (@bokamotoESPN) May 24, 2017
"After his last round of treatment in Germany, they told him he'd need four weeks to rest," White said, speaking with ESPN.com. "That would have put him two weeks out from the fight. With Cody out, we're going to make T.J. versus Mighty Mouse. That's the plan."
As of yet, Johnson has made no comments on the news. He had previously shown little interest in facing Dillashaw, instead preferring to face someone who had already fought at flyweight.
"There's other challengers in the division with more wins and on a winning streak," Johnson said recently, speaking with MMAFighting. "This wouldn't be a super-fight because TJ is not a champion. He's just a 135er coming down to 125 to skip the line that other flyweight competitors have worked hard to climb.
"Now, if he was a champion, there'd be something there."
Apparently, he still feels the same.
Just so the world know I haven't agreed to anything still waiting on my contract to fight @tazmexufc not @TJDillashaw if he wants a title

— Demetrious Johnson (@MightyMouseUFC) May 24, 2017
—
Comments
comments