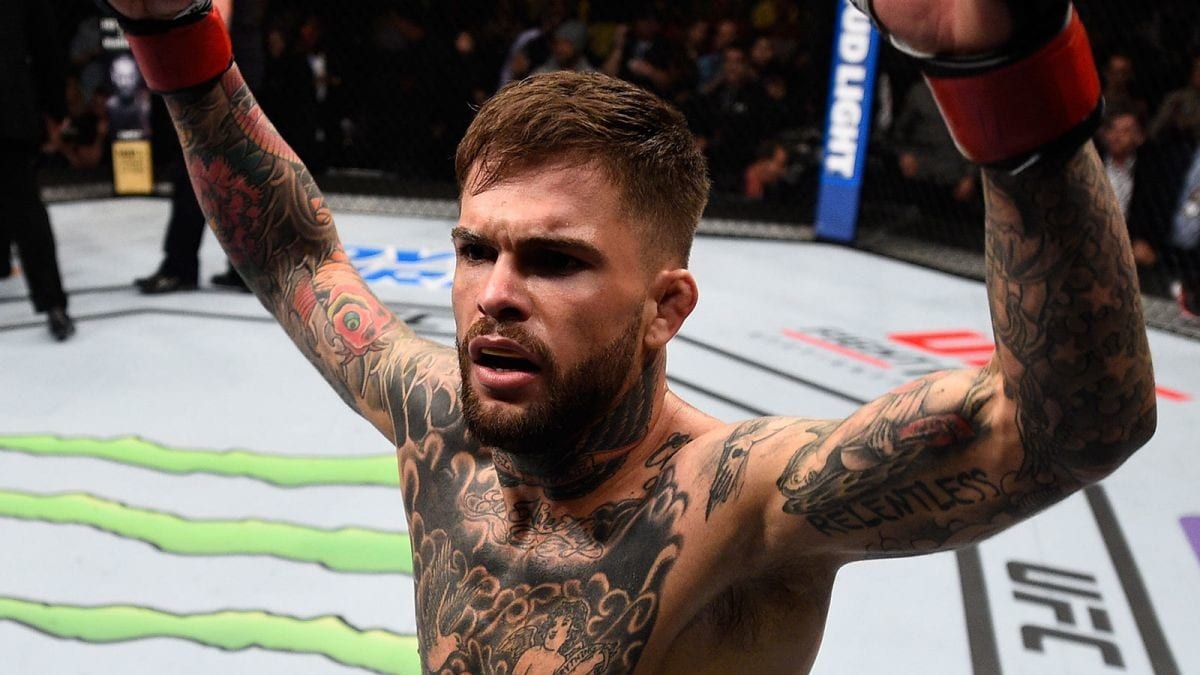 Cody Garbrandt and T.J. Dillashaw aren't big fans of one and other.
Former training partners, the relationship came to an end when Dillashaw left Urijah Faber's Team Alpha Male to train exclusively with new coach Duane Ludwig. After Faber, Garbrandt and co took this as a sign of disloyalty, Dillashaw has become persona non-grata in Sacramento circles.
Now, the new bantamweight champion Garbrandt will be the first member of the team to go up against Dillashaw as he makes his first title defence. The two will coach against one and other on the latest season of The Ultimate Fighter, and their personalities and dynamic could make for compelling viewing.
While Dillashaw is quiet and controlled (although rumours persist of a temper in training), Garbrandt is the opposite, and frequently became angry in the build up to his last fight against Dominick Cruz — not that Garbrandt thinks that's a bad thing.
"I take it as just me being real, just confronting problems," Garbrandt said, speaking at the TUF 25 media day. "That's what I think fake people don't do. That's T.J. He's the fakest person I ever met. From the beginning.
"He's trying to play the victim on the show. He's trying to be the nice guy. I already know who T.J. is."
The fight, which as yet has no official date, will be Garbrandt's first appearance since his stunning victory over Cruz at UFC 207, another fight with personal issues. But while that contest at least had a focus on Garbrandt's chance at winning the title,  it seems this time the 25-year old is mostly concerned with getting revenge on Dillashaw.
"It's a fight that I've wanted for so long, especially with the animosity and hatred towards T.J. for what he's done and how he's acted; not as a fighter, but as a man," Garbrandt said. "I know I will knock out T.J., 100 percent I'll knock out T.J. [But] I don't have to go out there and get the knockout. I'm gonna go out there and perform. I'm gonna go out there and have fun. I'm just finally hitting my stride."
Comments
comments