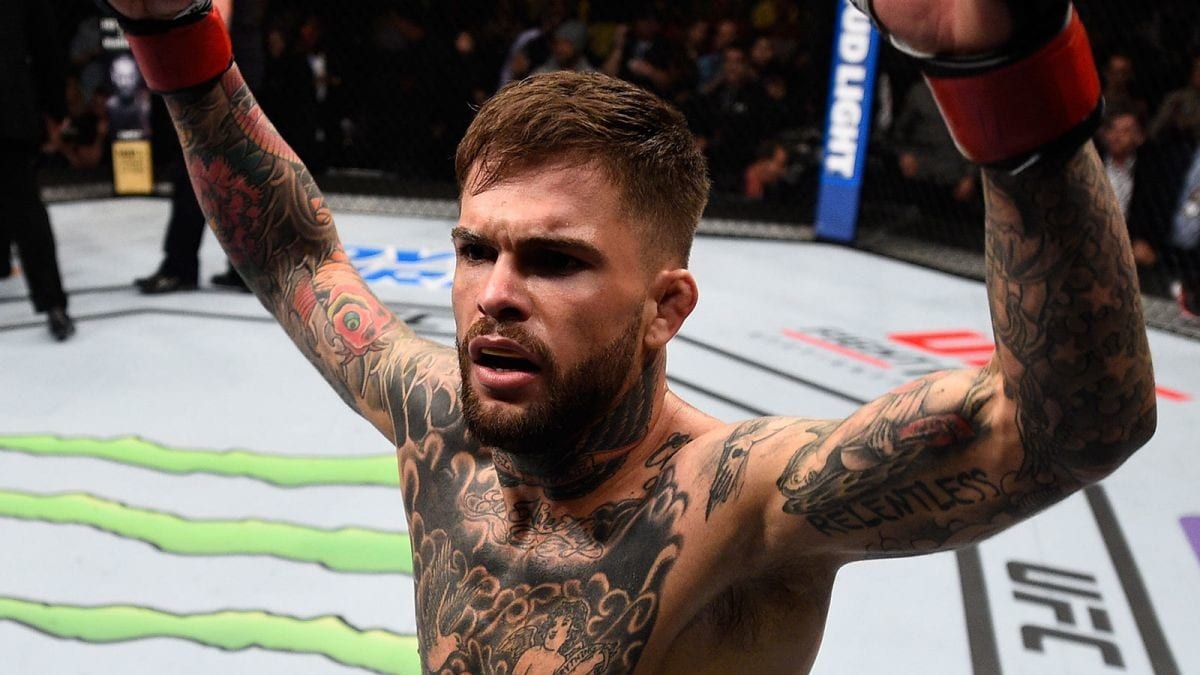 Former UFC bantamweight champion Cody Garbrandt is plotting his return to the title picture but says that ongoing complications as a result of a Covid-19 diagnosis mean that it may be around March before 'No Love' sets foot inside the cage once again.
Garbrandt was originally scheduled to be Deiveson Figueiredo's opponent in a flyweight world title fight at last weekend's UFC 255 event but was forced out of the fight in October after he revealed an injury to his bicep. However, a Covid diagnosis from before his injury is slowing things and, as he wrote on Twitter, he has yet to return to full fitness more than a month after learning he had contracted the illness.
That was a lamb being brought in to a slaughter to build up that Golem mfer and let me heal from covid. It's just business. 👌

— Cody Garbrandt (@Cody_Nolove) November 22, 2020
Elaborating further on Instagram,  Garbrandt said that he had experienced pneumonia, blood clots and mental fog in the weeks since his diagnosis.
"Disclaimer from my last post, I was positive for COVID Aug 29th," Garbrandt wrote. "Since then I have been battling vertigo, tore my vein in my bicep which resulted in finding out I have blood clots, pneumonia and mental fog, these are the symptoms I've had and been dealing with and this is the reason I pulled out of the fight. I haven't done any media, but I'd like to address it on my own terms."
But once those ailments clear up, Garbrandt says that his next move is clear.
"Alex Perez was just someone they gave Figueiredo to build up our fight more," Garbrandt said to EPSN. "I knock that guy (Figueiredo) out in the first or second round. I'll be ready by March."
Comments
comments