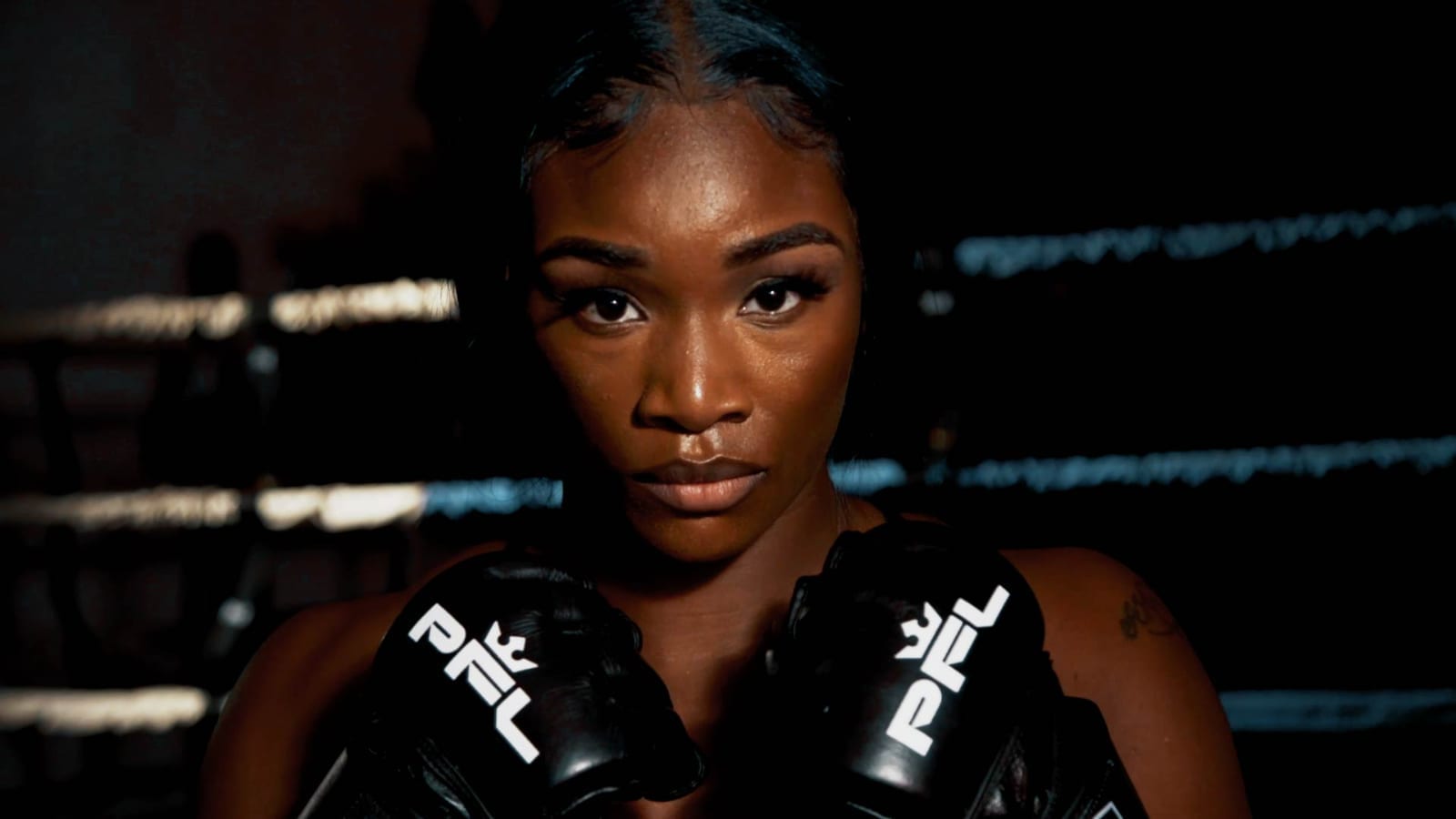 Claressa Shields admits she was taken aback to see a lengthy comment from Conor McGregor about her training, but appreciated it regardless.
World champion boxer Shields is transitioning over to mixed martial arts, with her debut set to take place in PFL around June time. As more and more footage of her MMA training emerges, the 25-year old opens herself up to more scrutiny from viewers across combat sports.
Yet when McGregor noticed some footage on Instagram, instead of offering criticisms, he offered some ideas.

For Shields, it was a huge name that gave her a small amount of acknowledgement that let her knew her efforts of trying a new sport were being appreciated.
"I just feel when Conor reached out, I feel like in a way he actually cared and he was wishing me good luck and that's what I appreciated most," Shields said, speaking to Marc Gatford of Betway.
"He didn't have to give me any advice, he could have just seen it and kept on but instead he was like 'I'm going to give out this advice', and it was great; I took it, I use it and hopefully everything goes as it's supposed to go."
And now, in return, Shields is backing McGregor to defeat Dustin Poirier in a proposed trilogy bout — but has some advice for the Irishman herself.
"Yeah, Conor can avenge it but it's going to take some hard work. He's been out of the MMA cage for a while, I know he had his last fight but before his last fight he'd probably been out two or three years," Shields said.
"I would say he needs to get out of the boxing mindframe to win that fight. He had his front foot too forward, too much weight on his leg, more like a boxer's stance. It's like he needs to get back to having light feet and [being] quick and explosive, using all his attributes, not just his punches; punches, kicks, knees, he needs to get back being creative.
"But I tell you what, it's hard to do, it's hard to cut off the boxing switch and cut on the MMA switch. When you're doing both it's hard, you have to be very mentally strong and say 'this is MMA, everything goes' and then you have to click that button and go to boxing and say 'this is boxing, there are rules' so it's hard and I can just imagine that after being out of the cage for so long that his mind was adjusting and still looking to land those big shots.
"He probably didn't generate it in his mind, he needs to go his mind and click on the 'everything' switch and use every part of the body as a weapon. I know he was boxing against Floyd but he needs to cut off the boxing switch and focus strictly on MMA for at least three or four months."
Comments
comments