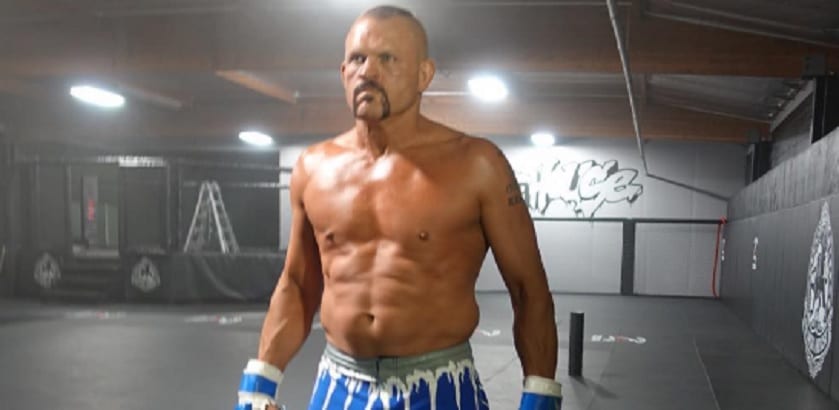 It's often been said that mixed martial arts is a young person's game. As fighters get older the law of diminishing returns which eventually afflicts athletes of practically every discipline comes to the fore and, unless you're a Dan Henderson or a Randy Couture, odds are that your best days came well before your 40th birthday.
This too was a realisation that Chuck Liddell came to after dropping the final three bouts of his career, and five of his last six. 'The Iceman', one of the sport's first ever true stars and former UFC light heavyweight champion, retired from mixed martial arts following a knockout loss to Rich Franklin in 2010. Since then, Liddell traded the octagon for a desk job with the UFC — a role which ended late last year in the adjustment period the UFC went through in the WME-IMG change of ownership.
Rumours have been abound that Liddell, now aged 47, might consider an MMA comeback. Images on his official Instagram page show the former champion apparently in fantastic condition and last week Liddell's longtime trainer John Hackleman commented on the Anik & Florian podcast that any comeback would "depend on the right opponent".
"It would all depend upon – this sounds so bad. Seriously, the people who know me know what a terrible mother hen I am when it comes to matching my fighters, but it would depend on the match", Hackleman said. "It would all depend on the match. I'm not gonna name who I would let him fight – well, it's not up to me to let him fight or not – but who I would okay and who I wouldn't."
Well, while this can all strictly be filed under 'conjecture' at this point it should be noted that Liddell himself hasn't ruled anything out. When cornered by TMZ recently, 'The Iceman' responded with a terse "we'll see" when the idea of a comeback was presented to him.
Do you favour a Chuck Liddell comeback? Sound off in the comments.
You can watch the footage below.
.
Comments
comments