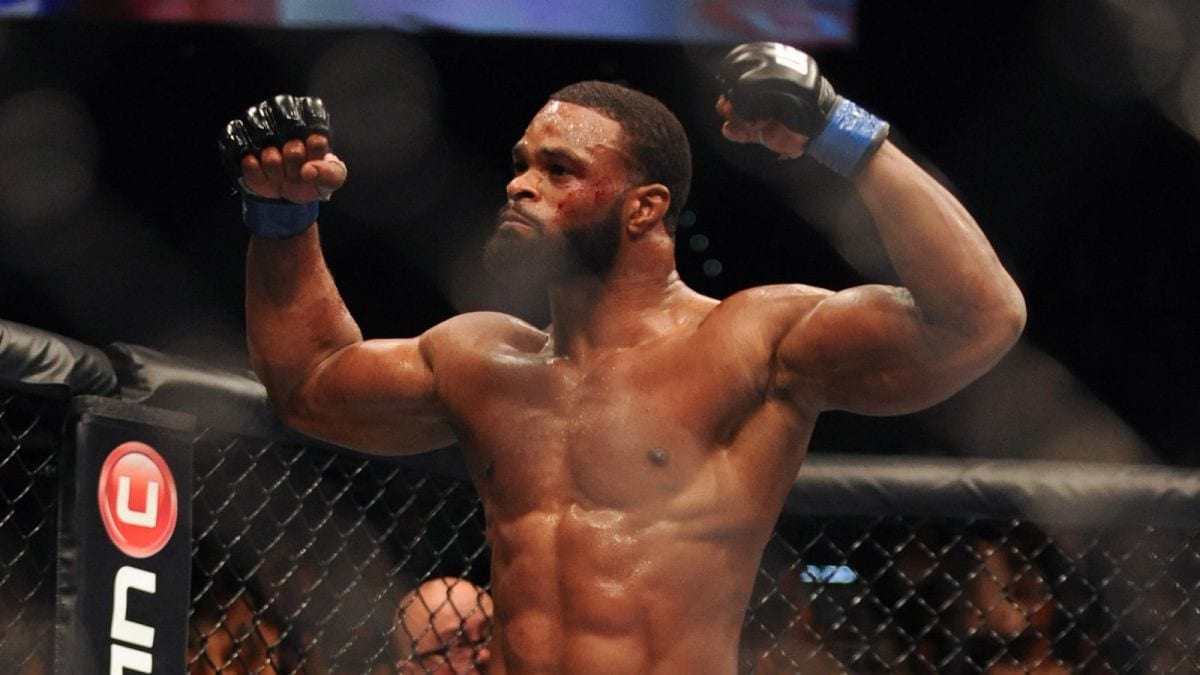 For months Tyron Woodley had campaigned for a second go at Jake Paul after losing his professional boxing debut to the YouTube star in August and after Tommy Fury's withdrawal was announced earlier this week, the former UFC welterweight champion has got his wish.
A bacterial chest infection and a broken rib led to a 'heartbroken' Fury's pullout with Woodley's inclusion being confirmed in the same breath but according to Chael Sonnen, Paul has made an error in allowing Woodley a second shot at him.
"This is the biggest mistake of Jake Paul's short career," Sonnen announced on his YouTube channel. "Absolutely, without question, this is the biggest risk he could possibly take. To fight Tyron Woodley —  who by the way is training all the time — Jake is not getting a softball down the middle.
"He's getting a very hard fight against his No.1 rival who is completely motivated to fight and defeat him and Jake wasn't even thinking about the guy."
Woodley was criticised for being gun shy in his first out, even oddly refusing to go in for the kill when he had Paul hurt in the fourth round of their fight, and Sonnen also suggested that 'The Chosen One' will have had ample time to have learned from his prior mistakes.
But Sonnen also praised Paul's decision to immediately take on another challenge as soon as Fury pulled out: "Jake is willing to step in because he follows the golden rule of show business which is that the show must go on. So when I tell you this is a huge mistake from Jake, I am right, but it's because he is willing to make that mistake that you must accept him into the club."
Comments
comments