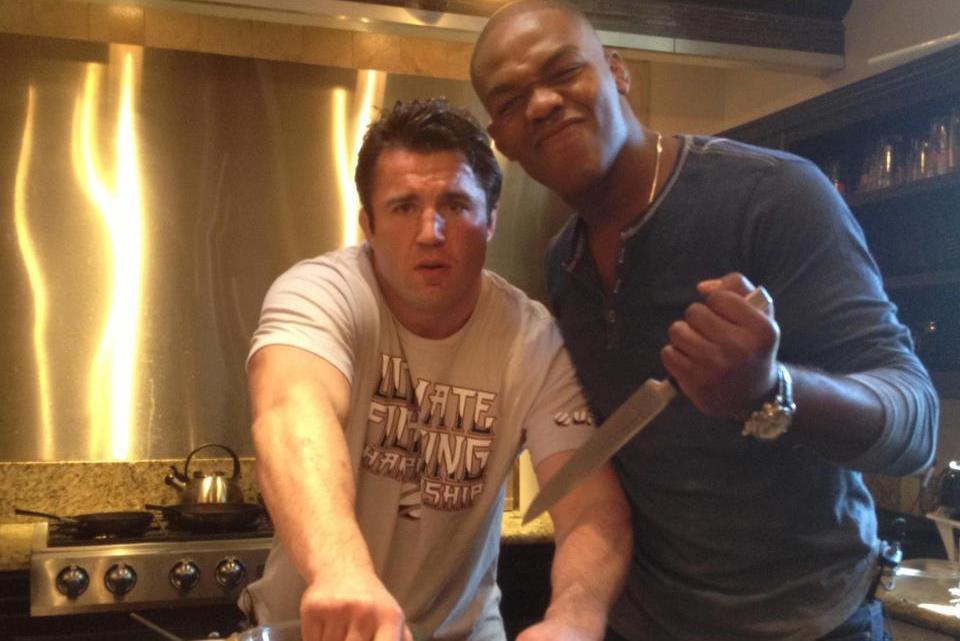 When Jon Jones suggested Chael Sonnen was not the trash talker Conor McGregor was — primarily because he had failed to back it up on occasion — it was never going to take long for Sonnen to respond.
Jones had been asked his opinion on McGregor and Sonnen by Russian outlet Allow Me To Interrupt and was fairly damning of Sonnen, claiming McGregor at least cited real context with his insults.
"I think Chael Sonnen is the worst trash talker," Jones said. "Just because a lot of the stuff he says is gibberish. Conor McGregor, when he talks trash there's a lot of truth behind what he's saying. I think Khabib will be under more pressure [than Fedor Emelianenko]. Just because, he has a very dangerous fighter who usually backs up what he says. Where Chael Sonnen is known to talk trash and lose."
Today, Sonnen fired back at Jones via social media — and didn't shy away from bringing up some of Jones' public issues.
JonJon
Heard your critique
Forgot you were in the business; even as s spectator

— Chael Sonnen (@ChaelSonnen) September 3, 2018
JonJon

You trash-talk about as well as you exchange insurance info after traffic accidents….

— Chael Sonnen (@ChaelSonnen) September 3, 2018
JonJon

I treasure you
As long as you're around, I look like a clean overachiever

— Chael Sonnen (@ChaelSonnen) September 3, 2018
Jones' Career

One
Big
SIDE EFFECT

— Chael Sonnen (@ChaelSonnen) September 3, 2018
You spend more time on the shelf than a
LIBRARY
BOOK,
ya
BUM

— Chael Sonnen (@ChaelSonnen) September 3, 2018
Turn your cel-phone off; USADA has GPS TRACKING

— Chael Sonnen (@ChaelSonnen) September 3, 2018
–
Comments
comments