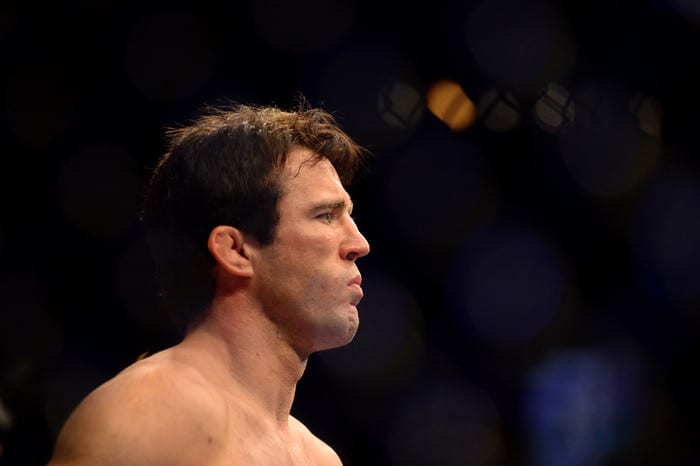 When Matt Mitrione had to pull out of Bellator 172's main event against Fedor Emelianenko just hours before the arena doors opened, Bellator president Scott Coker was put in a rough position.
With Emelianenko being one of the biggest draws in the company, and the entire card built around his return to fight on U.S. soil, Coker struggled to find a replacement for Mitrione with just hours to go. Luckily for him, he recently signed one of the most renowned men for stepping up in Chael Sonnen.
Sonnen recently fought in Bellator for the first time in a disappointing performance. Losing to Tito Ortiz, an opponent he was touted as being the easy winner, Sonnen left the cage that night knowing he had under-performed. It's because of that, that he was willing to step in and face one of the greatest of all time with no time to prepare.
"This is a personal thing, I just laid an egg and it hurts," Sonnen said, on his podcast 'Beyond the Fight'. "It's embarrassing. The hardest part about this sport and the one and only resentment I have towards it is that you get three matches a year; it drives me insane. So when you have the kind of performance you don't want to have, it's so hard to get back in there. It just takes time."
While many would assume that stepping in last minute is a hard thing to get past a commission, thanks to his last bout also being in California, Sonnen still has himself an eligible fight license in California, and had all parties agreed, he would have been able to don the gloves.
"With the commission, weigh-ins had closed," he said. "But because it was a heavyweight fight … there is a clause in the contract, that at the discretion of the executive director [the fight can go ahead] in cases like this where things can happen. Executive director [was] on board."
But while the executive director was agreeing to let the contest happen, Sonnen says it was actually Emelianenko himself who put a halt to proceedings.
"Fedor knew how contracts worked. Most guys don't," Sonnen said. "Fedor was hip to the fact that the contract was very clear — 'if I weigh in, i get paid. So why would I fight anybody? Why would I fight Chael? Why would I fight Oli? I will fight Mitrione, that's what I agreed to do, and that's what I still agree to do'. But he knew that [he] would be on a plane back to Moscow tomorrow either way."
—
Comments
comments