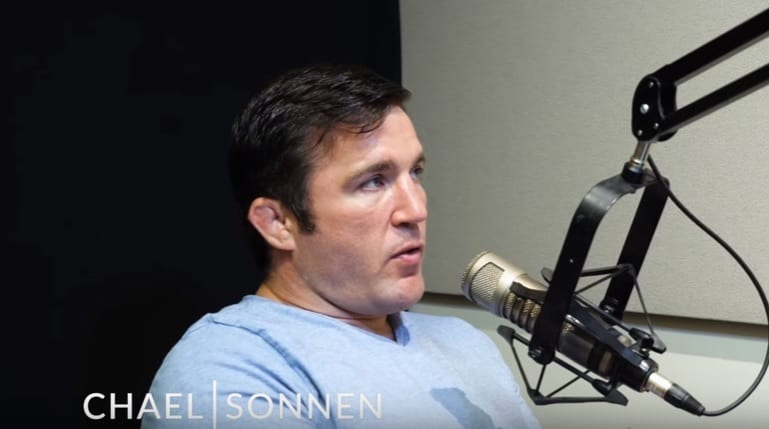 The landscapes of the UFC and WWE have become somewhat intertwined in the last decade, as athletes from both worlds crossed over in either direction — some successfully, and others less so.
For every Brock Lesnar or Ronda Rousey there is a CM Punk or a Bobby Lashley, someone whose skills shone on one side of the divide and paled in the other. Several UFC fighters have flirted with a move to WWE in recent years but not many have gone so far as to actually make the jump, as Rousey did.
Chael Sonnen is considered by many to be the archetype of someone who could crossover with little difficulty. His mic skills are about as good as they come in MMA while he has also has an appreciation of professional wrestling, something which WWE brass are known to hold a high opinion on.
Little surprise then, when at the height of Sonnen's MMA fame around the time of his second fight with Anderson Silva at UFC 148, that the WWE actually came calling and as he described on Ariel Helwani's MMA Show (via Uproxx), they made him a very interesting offer.
He explained how he was offered $1 million to 'no-show' the main event slot against the then-middleweight champion or, potentially even more lucratively, to show up on Monday Night Raw the day after the PPV with the actual belt. For that, he would have received $5 million.
"No-call, no-show. You cannot call and you cannot show," Sonnen said of being contacted by an unnamed WWE employee. "I got two offers. The second one was, do show and beat him and then be on Raw with the belt on Monday. And that was a much bigger offer.
"And I said, 'Why would you want that?' He paused and he said, 'To stick it up Dana White's ass.'"
Sonnen confirmed that he never considered the offer. He wound up losing the rematch with Silva by second round TKO.
Comments
comments