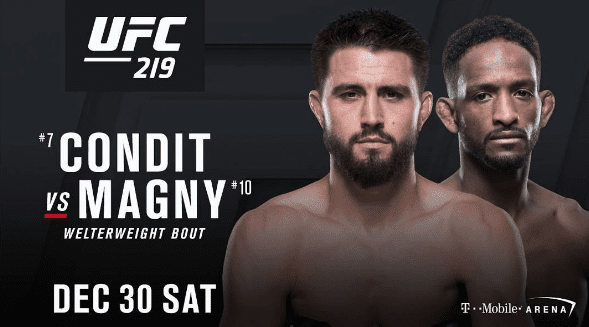 Carlos Condit is returning.
The former welterweight contender and fan favourite had appeared to be on the way out of active competition and into retirement earlier this year, particularly following a dominant defeat to Demian Maia. Now, after some time away from the cage, the 'Natural Born Killer' is ready to come back.
Condit will meet Neil Magny at UFC 219 on December 30. Magny was last seen in a defeat to former lightweight champion Rafael Dos Anjos
Condit's return has emerged suddenly, with him tweeting UFC match maker Sean Shelby last month and asking for a fight in November or December.
Yo! @seanshelby
what's up big guy…? I'm wanting to fight in December or January… what say you!?

— Carlos Condit (@CarlosCondit) September 19, 2017
Clearly Shelby didn't need to be asked twice.
Comments
comments