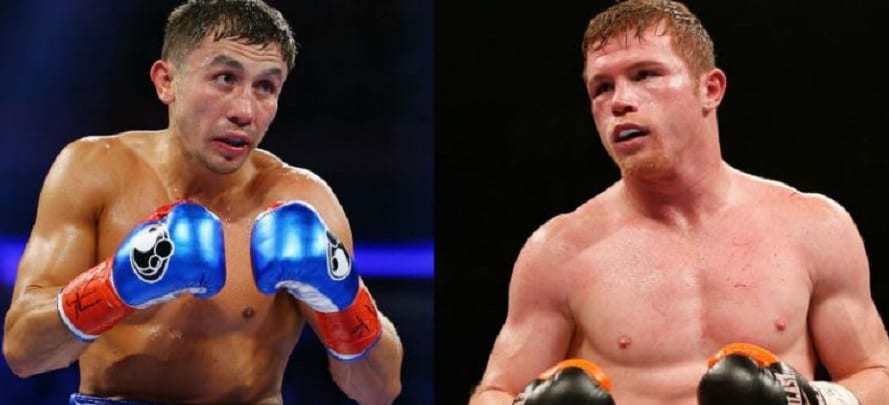 The Canelo Alvarez saga continues.
The Mexican boxer, who is set to meet Gennady Golovkin on May 5, has been temporarily suspended by the Nevada State Athletic Commission. The decision was made after Alvarez was found to have traces of the banned substance clenbuterol in two drugs test. The LA Times first reported the news.
Told by Bob Bennett at Nevada commission that @Canelo is temporarily suspended due to adverse Clenbuterol finding, with April 10 commission meeting scheduled to settle matter. More coming on @latimessports

— Lance Pugmire (@latimespugmire) March 23, 2018
Canelo will now go in front of the Nevada State Athletic Commission in a hearing on April 10. He has claimed the substance accidentally ended up in his system after he ate contaminated meat in his native Mexico — an explanation found to exonerate other Mexican athletes in the past. Indeed, in a press release made by his team that broke the news, they wrote the levels were "consistent with meat contamination that has impacted dozens of athletes in Mexico over the last few years."
His test failures came from samples submitted on Feb. 17 and Feb. 20. A letter sent by VADA to the NSAC revealed (as found by ESPN) the two tests had different levels of clenbuterol. One had had 0.6-0.8 ng/ml of the drug, while the other had a smaller amount of 0.06-0.08ng/ml.
Despite Alvarez' claims, his opponent Golovkin remains unconvinced. Since the news emerged, Golovkin has repeatedly voiced his skepticism, and over the last few weeks the usually calm Kazakh has been unusually angry on the matter — at both Alvarez and the NSAC.
"Before the first fight, I knew he was not clean," Golovkin said recently. "Have a look at the video. He used some pills. It was pretty obvious when his muscles were all with traces of injections. I've known it for a long time.
 "Looking at the commission, they all put their head down to avoid the eye contact," Golovkin said. "They don't want to watch. I reviewed the fight again and I just realized that these people, people like that, are terrorists, they are killing the sport. People like that, they have to be in prison."
Comments
comments