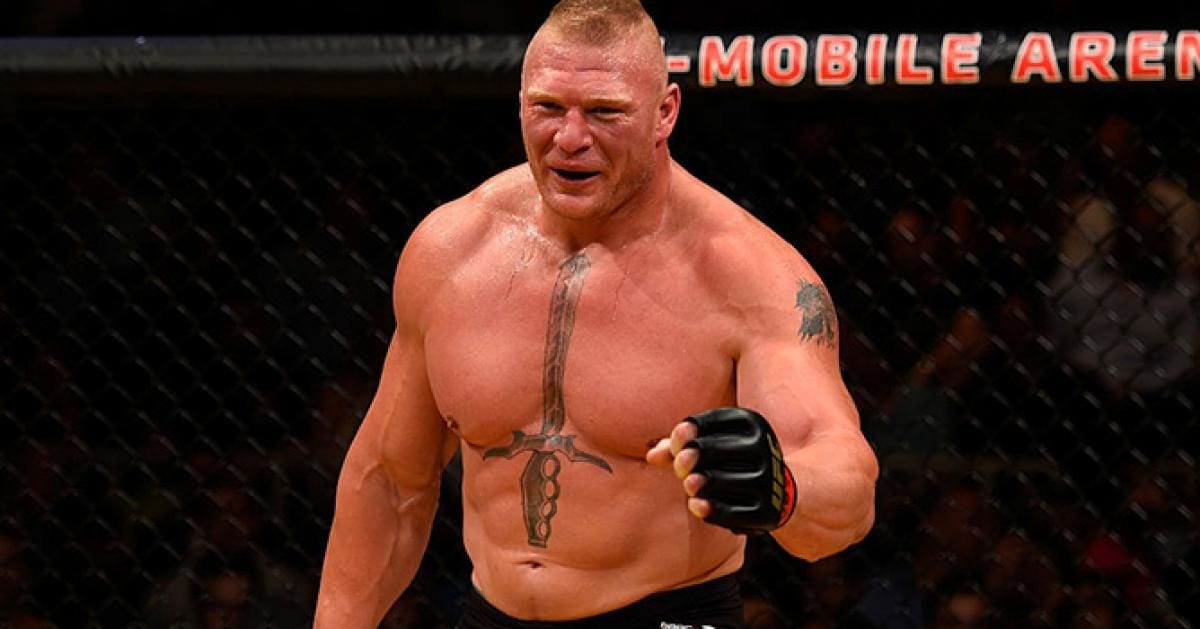 Brock Lesnar's appearance at UFC was more than hype, it seems. Today, the UFC's anti-doping partner USADA has confirmed the former UFC heavyweight champion has entered back into the necessary drug testing regime in order to compete again.
Lesnar reportedly informed USADA he wished to return to the testing pool on July 3. He had retired from the sport — and as such testing — after his last fight for the UFC against Mark Hunt at UFC 200 in 2016.
Fans will remember that retirement was surrounded by controversy after Lesnar tested positive for the banned substance Clomiphene surrounding that fight. He received a one year suspension for the infringement, and will be forced to serve the remaining time period of said suspension before he is able to compete again.
Lesnar will be able to fight onwards from January 8, 2019.
In all likelihood, the WWE star will return to the cage against new UFC heavyweight champion Daniel Cormier, with whom Lesnar had a shoving altercation inside the cage on Saturday night. Cormier had said immediately following that interaction that he would not agree to face Lesnar unless Lesnar was tested regularly and proved to be "100% clean."
Comments
comments