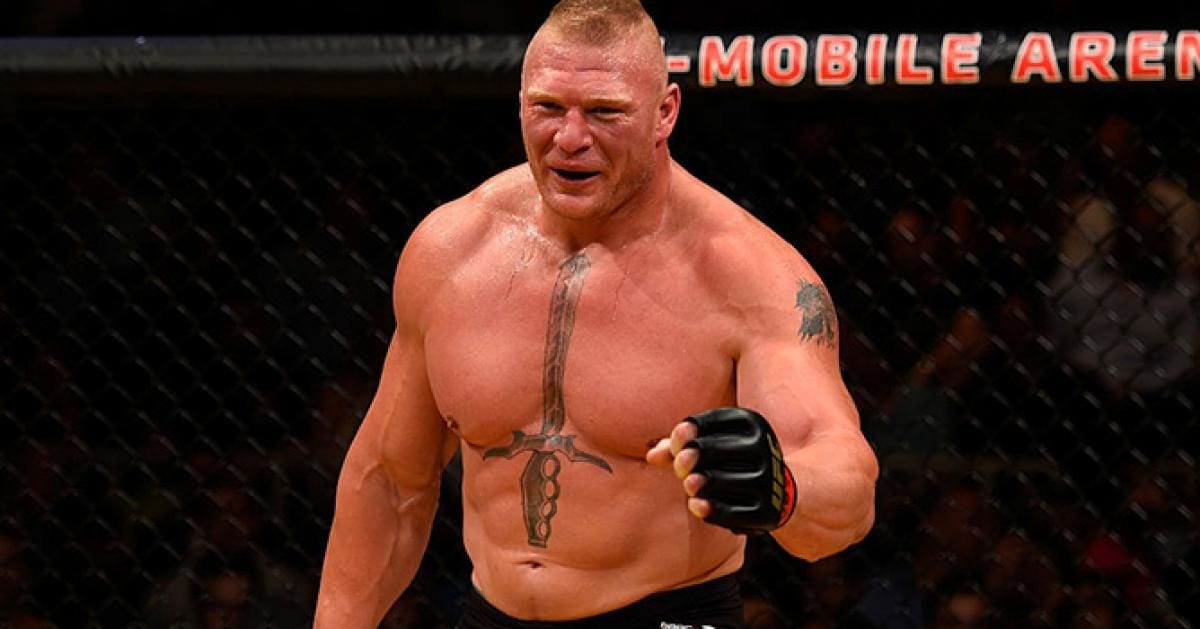 Brock Lesnar is back in the UFC, and apparently he has business on his mind.
The former UFC heavyweight champion appeared cageside at UFC 226 to watch Daniel Cormier dethrone Stipe Miocic last Saturday night, before being invited in to engage in a shoving match with the new title holder.
While there has since been some skepticism over how genuine the apparent disdain the pair showed for each other was, the new "Thrill and the Agony" preview released by the UFC shows a fired up Lesnar staring into the Octagon just moments after Cormier's stunning first round victory.
"I'm happy for DC but I'm going to take it away," Lesnar said. "The heavyweight division is weak. I'm back for a reason motherfuckers."
Lesnar is reported to have entered the USADA testing pool last week, and will now undergo full time drugs testing as he waits out his previously unserved six months suspension. It's likely he'll face Cormier for the heavyweight title early sometime in the new year.
Comments
comments