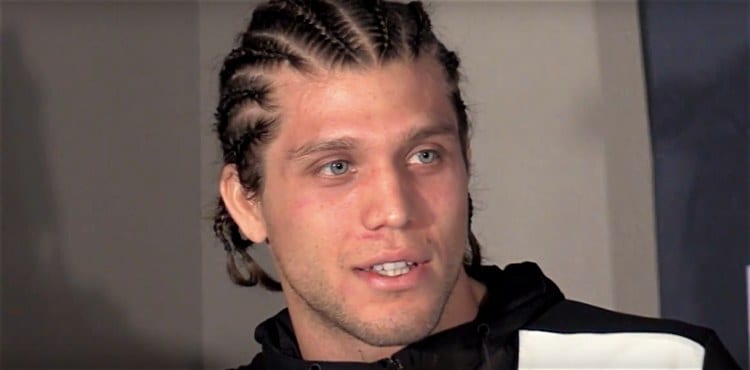 Brian Ortega isn't shying away from the limelight following his loss to Max Holloway in the main event of last weekend's UFC 231 event in Toronto, Canada. 
Ortega, undefeated until this point of his career, had been anointed as the bookies' favourite in advance of the bout — a somewhat surprising turn of events given Holloway's recent dominance of the 145-pound frame. And, as soon as the bout found its feet, the oddsmakers were made to thoroughly eat their own predictions.
Holloway turned out an outstanding performance, mixing the volume striking of a Diaz brother with the unconventional movement of an Anderson Silva. It was a joy to observe for practically all in attendance, save for Ortega and his team.
The fight was called after the end of the fourth round with Ortega, his face a crimson mask, well behind on the scorecards and in his first comments to social media following the defeat, he didn't cite any excuses.
"Doctor stopped it and I agree," Ortega wrote on Instagram. "Broken nose and a broken thumb. I was willing to die in there. Last night was Max's night. I'll be back. Thank you to everyone who's always believed in me and supported me."
Ortega's coach Rener Gracie also released a brief statement on social media, paying tribute to his fighter's toughness in, even in defeat.
–
Comments
comments