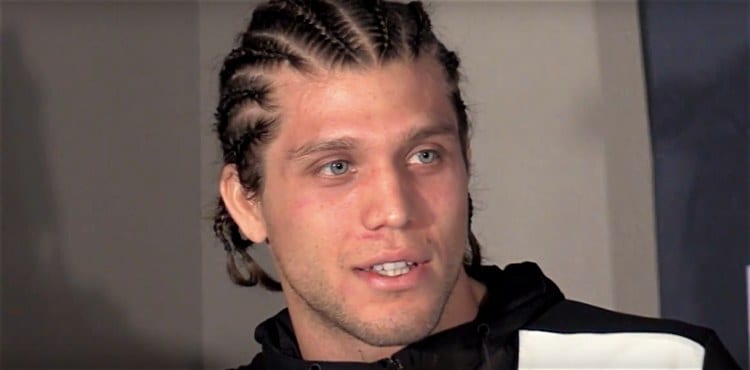 For some reason, Brian Ortega appears to be looking at Max Holloway's short notice contest with Khabib Nurmagomedov with what seems like jealousy.
As is now widely known, Holloway was offered and accepted a fight with Nurmagomedov — a man regarded as one of the most dangerous in the sport — on six days notice. What fewer people are aware of, is that Holloway was not the only fighter (or featherweight) to accept the contest.
While looking for a new opponent to keep Nurmagomedov on the card fighting for a world title, the UFC brass contacted featherweight contender Brian Ortega, to see if they'd have an option there. According to Ortega, they absolutely did.
"[They asked] 'are you down to fight Khabib on six days notice?'," Ortega explained to TMZ. "I said, 'Hell yeah, let's do it'. … Nothing's happened as in terms of the 145-pound belt. It's still there, he's still champ and he still has to defend it. So my shot with Max is already secure. That's already going to happen.
"Now, seeing what happens this weekend might change that a little bit. Who knows? If he wins, if Max is successful and does not want to come back to 145, then I still have a title shot. Just might not be against Max."
While he was up for jumping to 155-pounds, it remains Holloway who is currently on Ortega's mind and future. That being said, now the prospect of a fight with Nurmagomedov has been raised, Ortega's appetite is growing.
"I've always been interested in this fight with Khabib," Ortega said. "Just because of the style that it brings. I'm curious. This guy takes you down and finishes every single one of his opponents. I'm the kind of guy you take down and from the bottom I can finish you. That's just the styles that we have."
–
Comments
comments