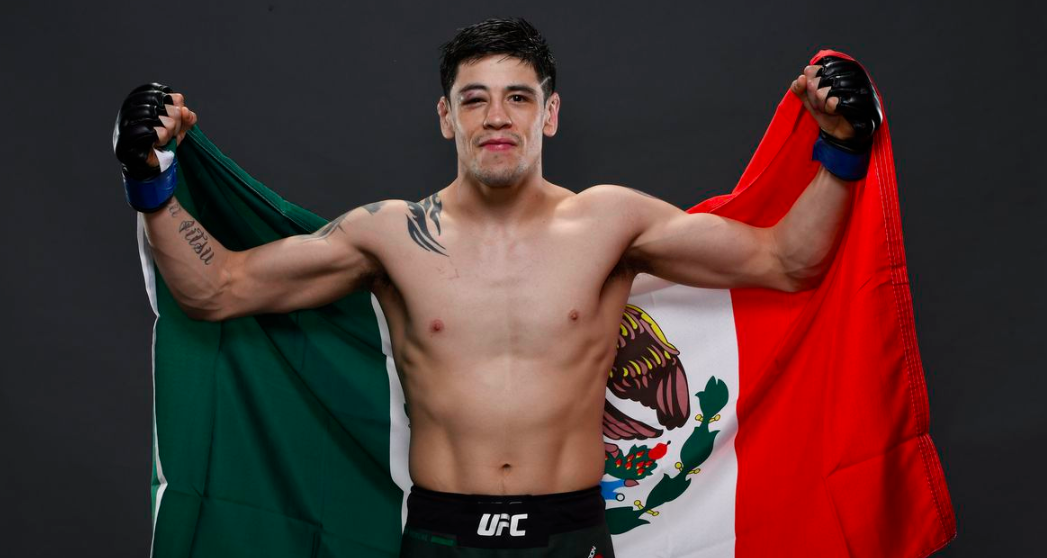 Former UFC flyweight champion Brandon Moreno has experienced setbacks before in his mixed martial arts career, and has vowed to rebound from his latest one.
The Mexican fighter, 29, was defeated by split decision by Brazil's Alexandre Pantoja late on Saturday night in Las Vegas in what was the third time that he has been defeated by his rival, following a submission loss on The Ultimate Fighter several years ago and a decision defeat back in May 2018.
But Moreno, whose past six fights have now been world title bouts, says that his story is far from over and says that when he eventually steps away from the sport, he will leave a legacy which he says will captivate fight fans.
View this post on Instagram
"When it's all over, I promise you this will be the most watched Netflix movie," Moreno wrote in a message on Instagram, via translation. "I'll be back soon friends, much love to everyone." He added a hashtag to say that "the job is not finished."
Meanwhile, Moreno's coach, Sayif Saud revealed in his own social media post that his fighter fought for four rounds on Saturday night with a broken hand.
"Could not be more proud of Brandon Moreno as he fought an absolute war last night," Saud detailed on Instagram, as noted by MMA Fighting. "These two athletes put on a incredible championship fight. Congratulations to Alexandre Pantoja and his team as well.
"Brandon broke his right hand in the first round and still fought at an incredible pace with unbelievable heart, skill and courage. He always shows the world what kind of character he has when he fights. Never complaining or making excuses, he just keeps on coming. Proud of you."
Moreno, who has been something of a rematch specialist, could well rematch Pantoja down the lines — but it appears that the appetite of UFC matchmakers is to draft a new contender in to fight for the title. Amir Albazi and Brandon Royval are the only two fighters in the top five rankings to have not yet participated in a world title fight.
Comments
comments